I took a bunch of pictures during our trip to Catalina and at Brittney and Shane's wedding. The girls thought the boat ride over was pretty darn fantastic :)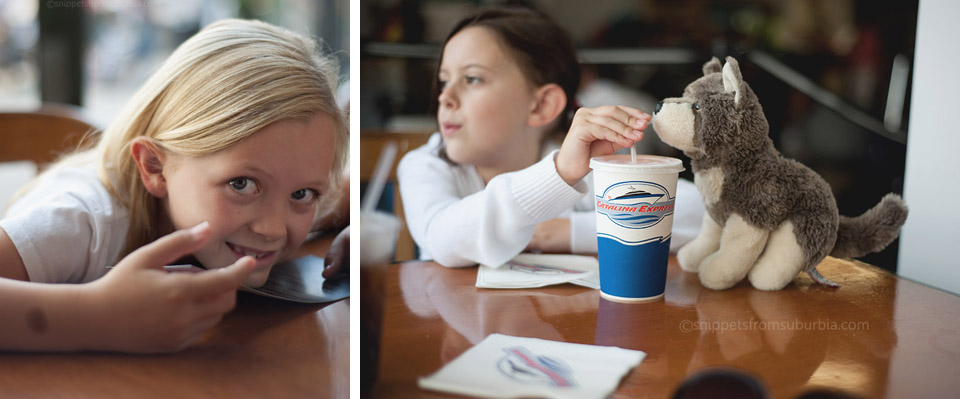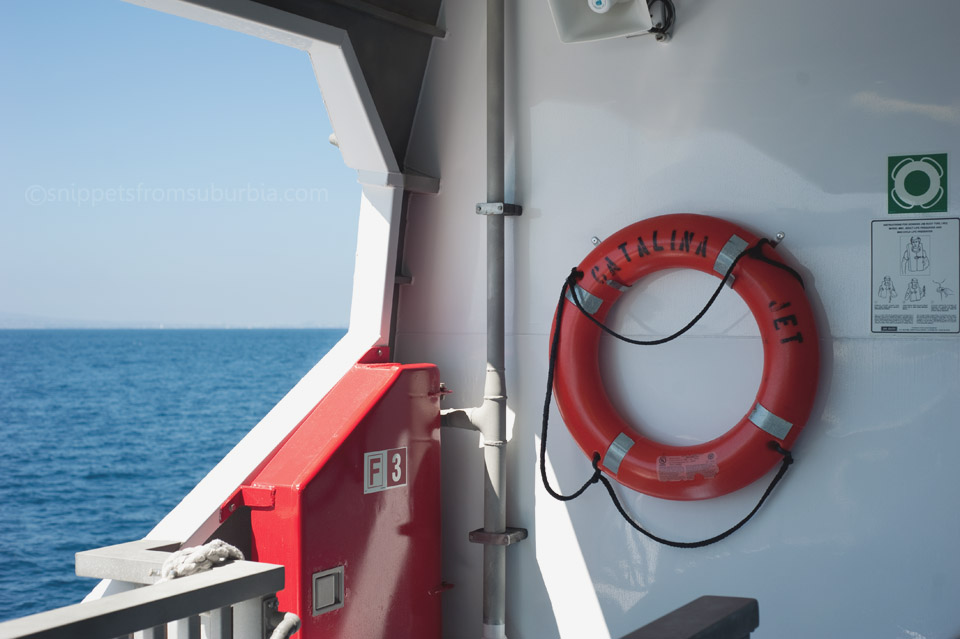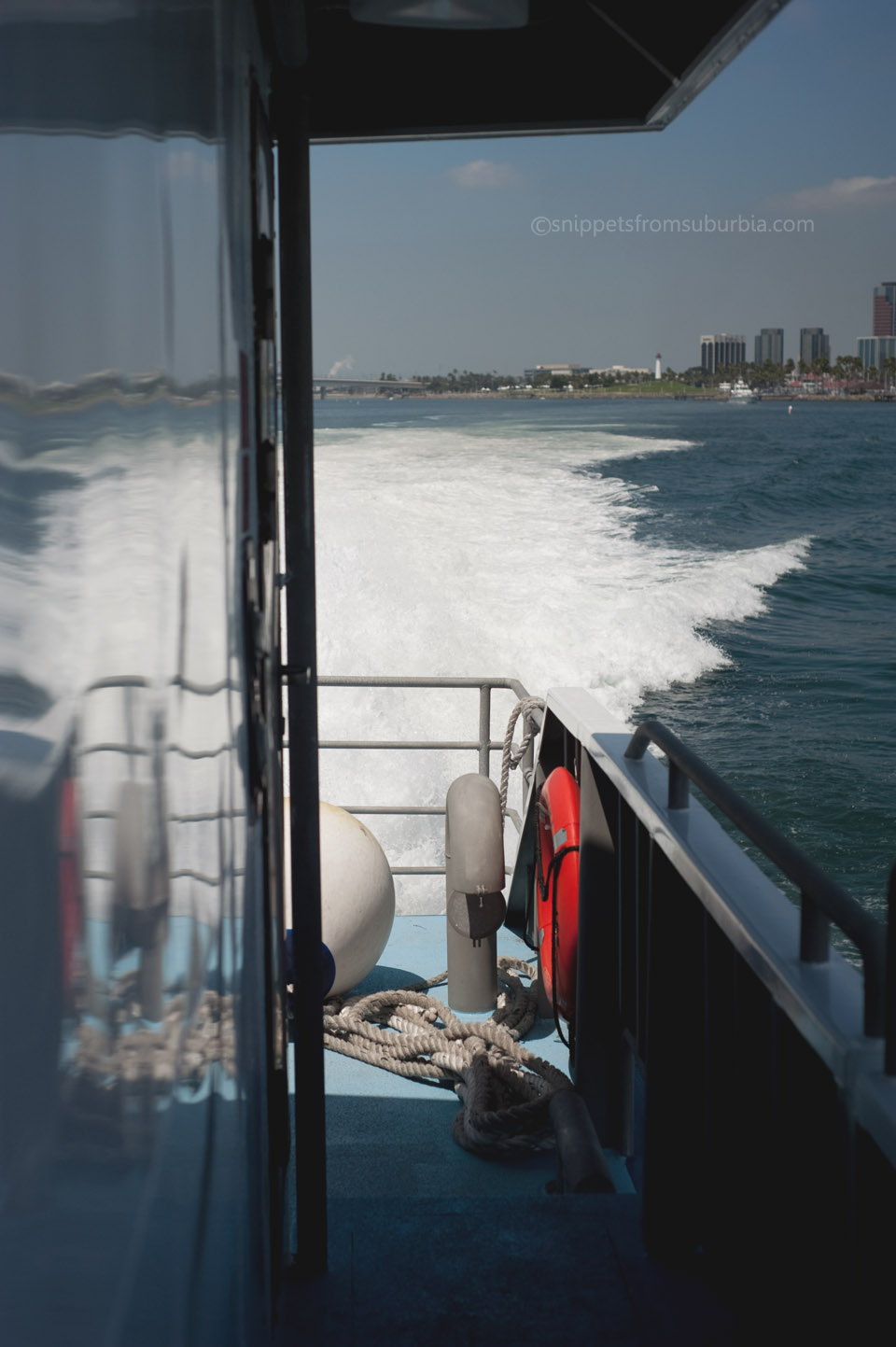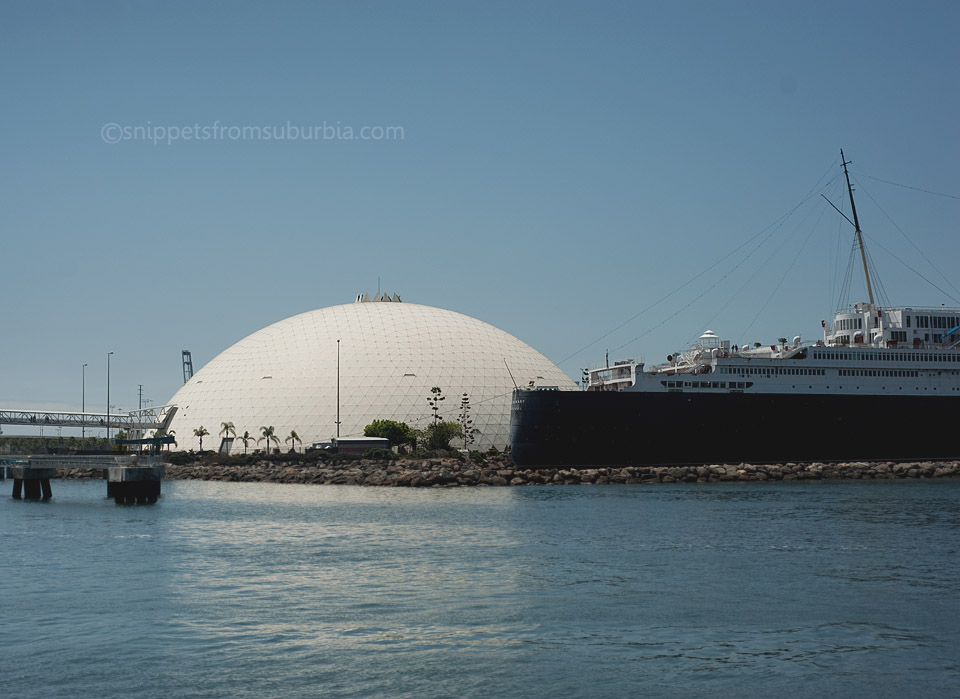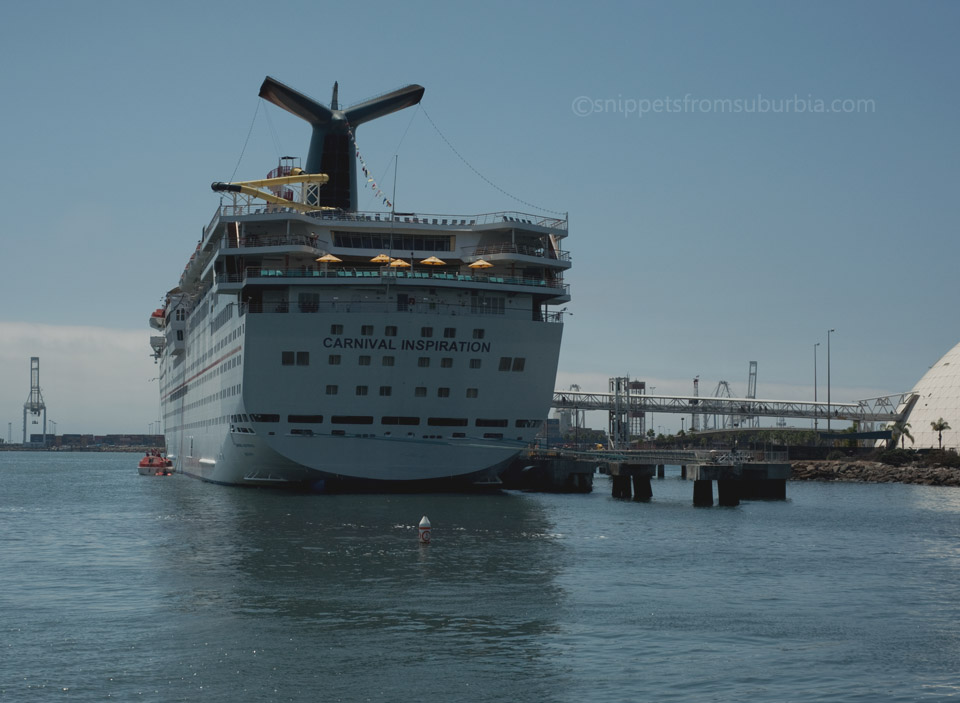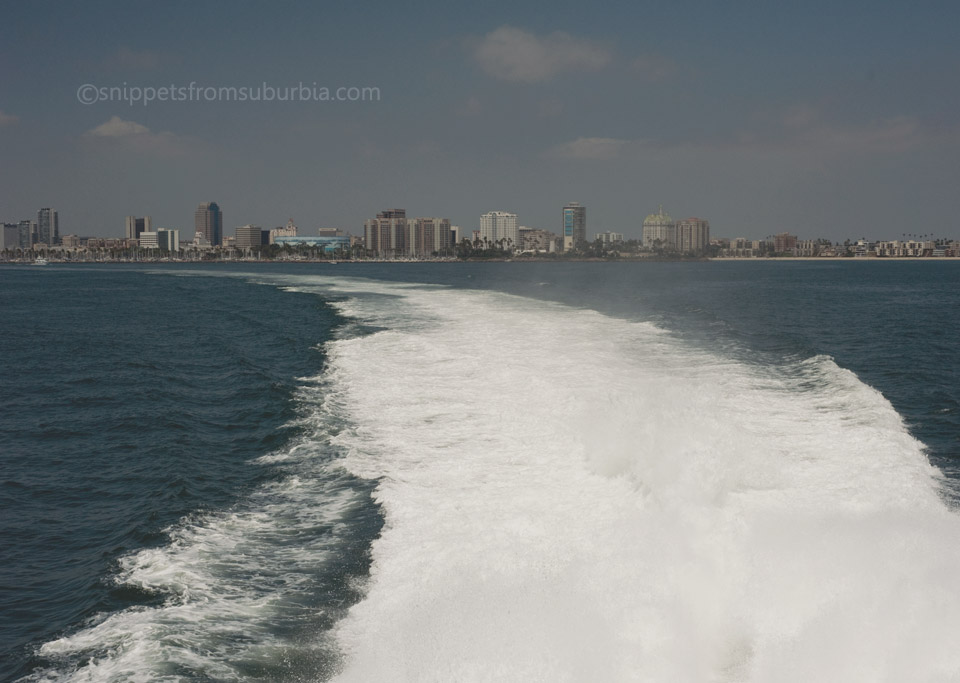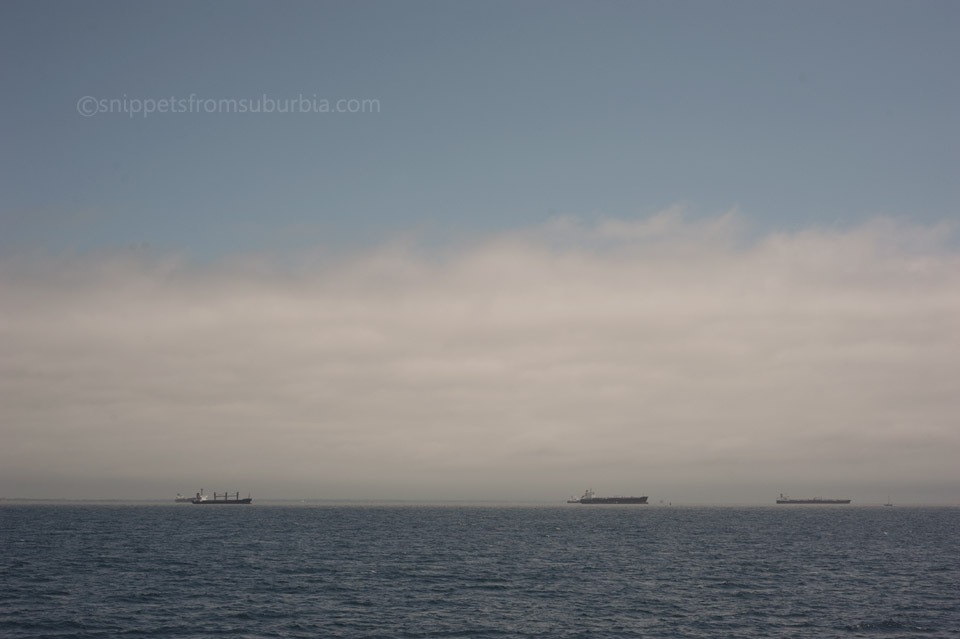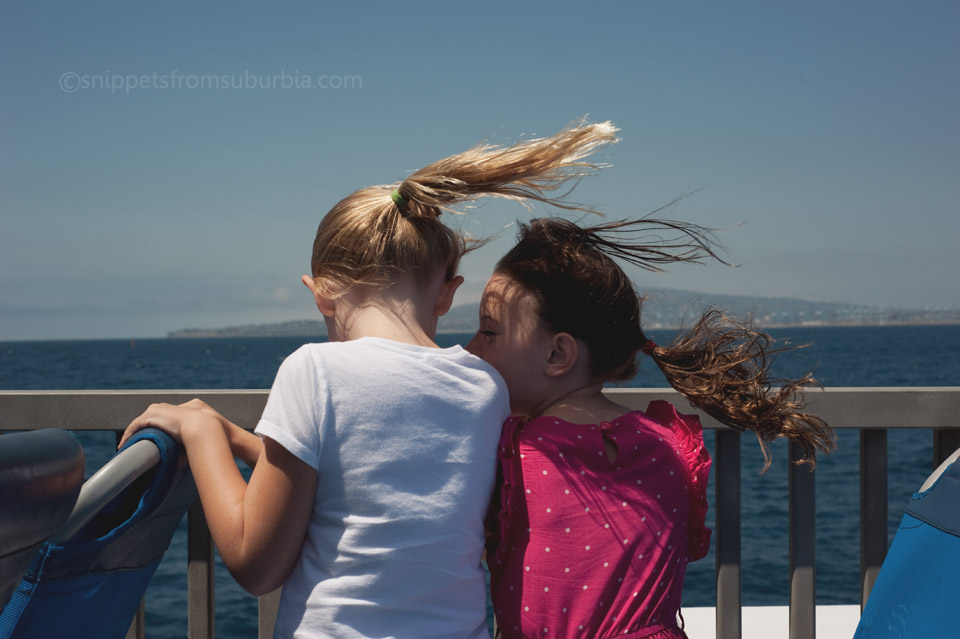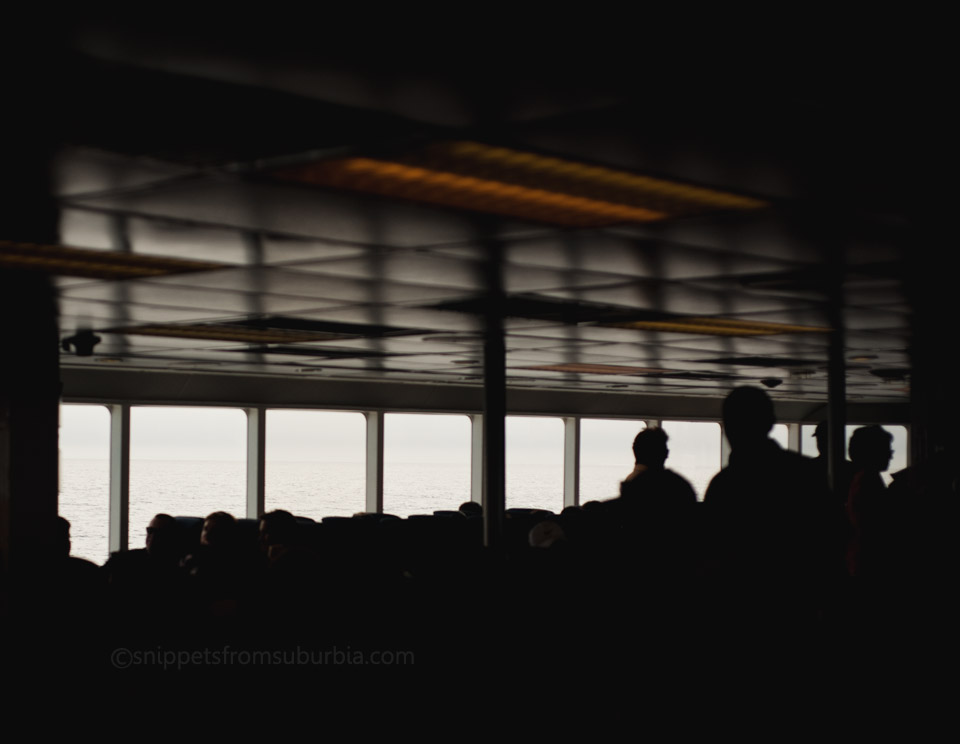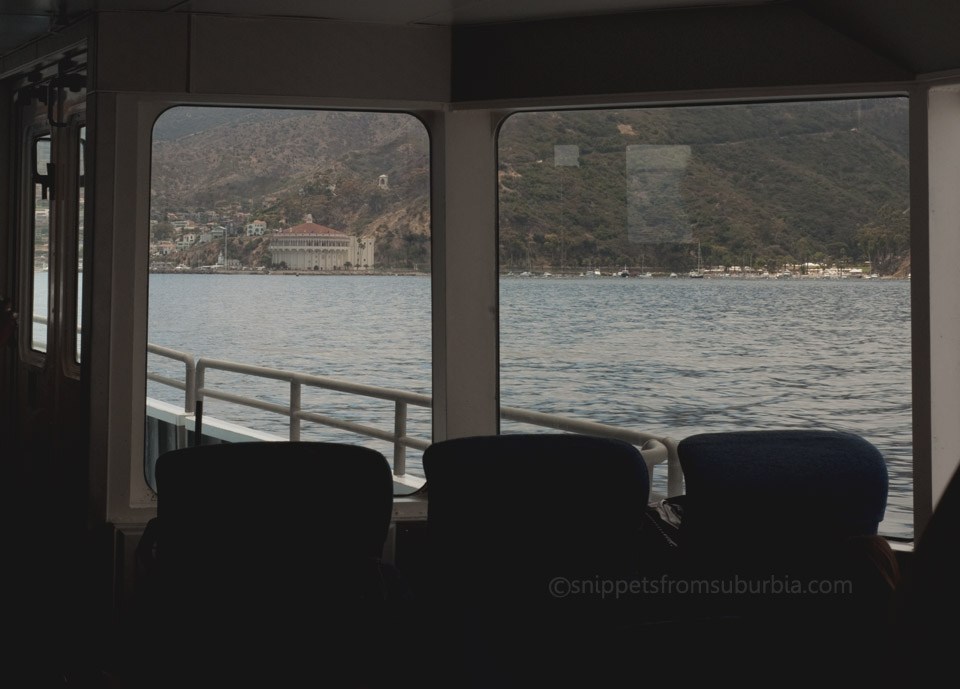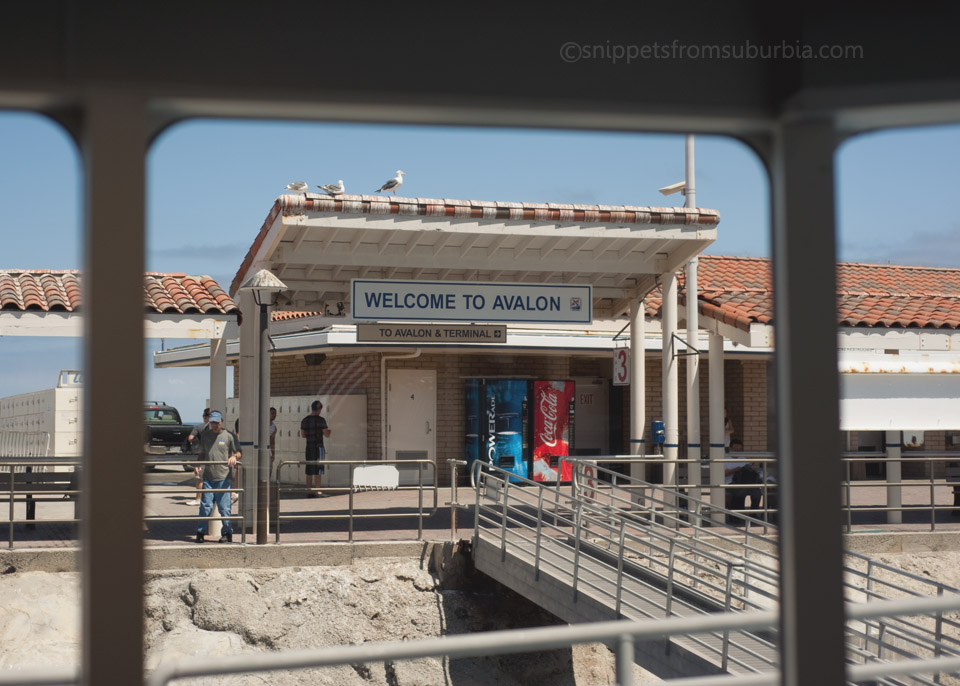 We got ready at my mom and pop's hotel (our hotel wouldn't let us check in early, even though 'early' was 2pm), then took a cab to the Catalina Country Club (which is just gorgeous) so the girls could be a part of the pre-wedding photos as Brittney and Shane's flower girls. They were thrilled. Ainsley took her job SO seriously – she was standing up straight, pursed lips, and VERY serious. It was awesome. The ceremony was gorgeous and I cried like a moron :) After a few photos, we settled in, ate dinner, then danced our hearts out until the girls were exhausted. It was so much fun!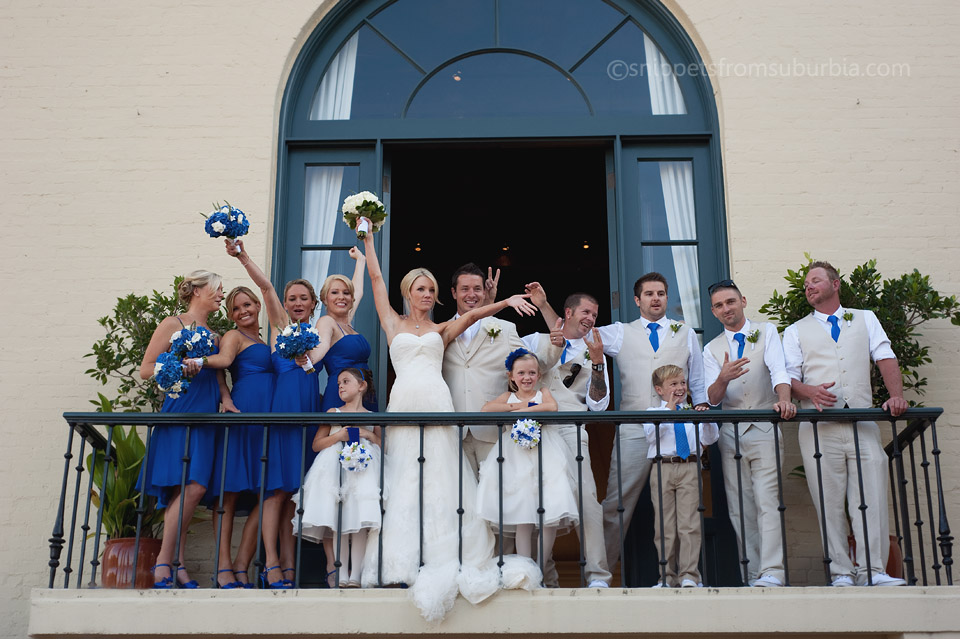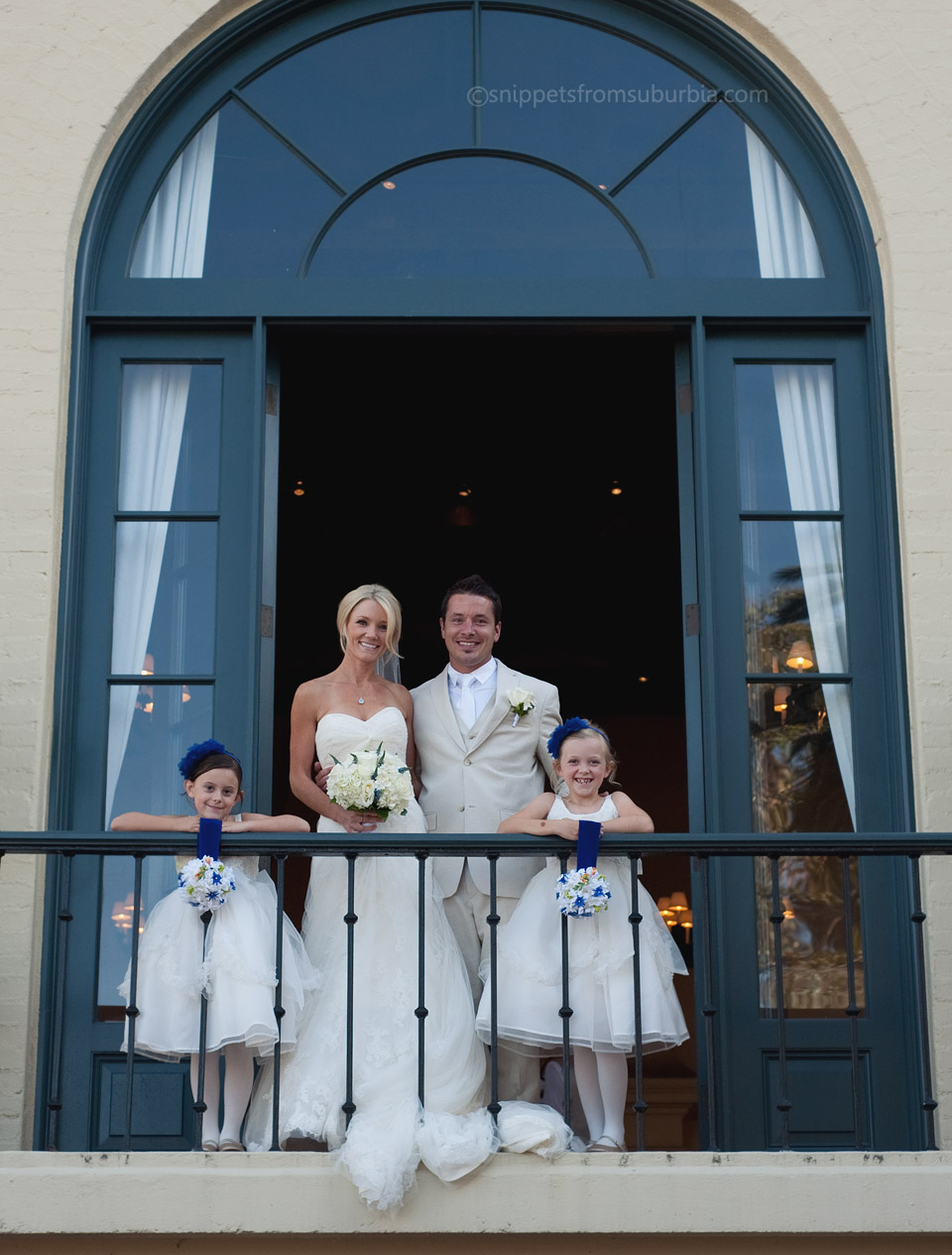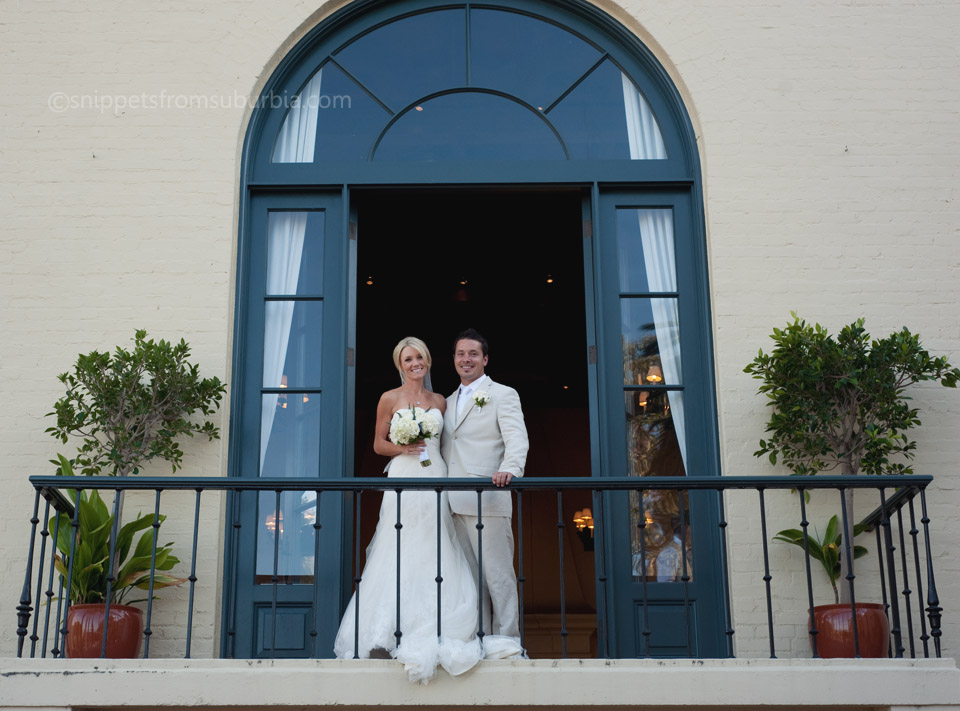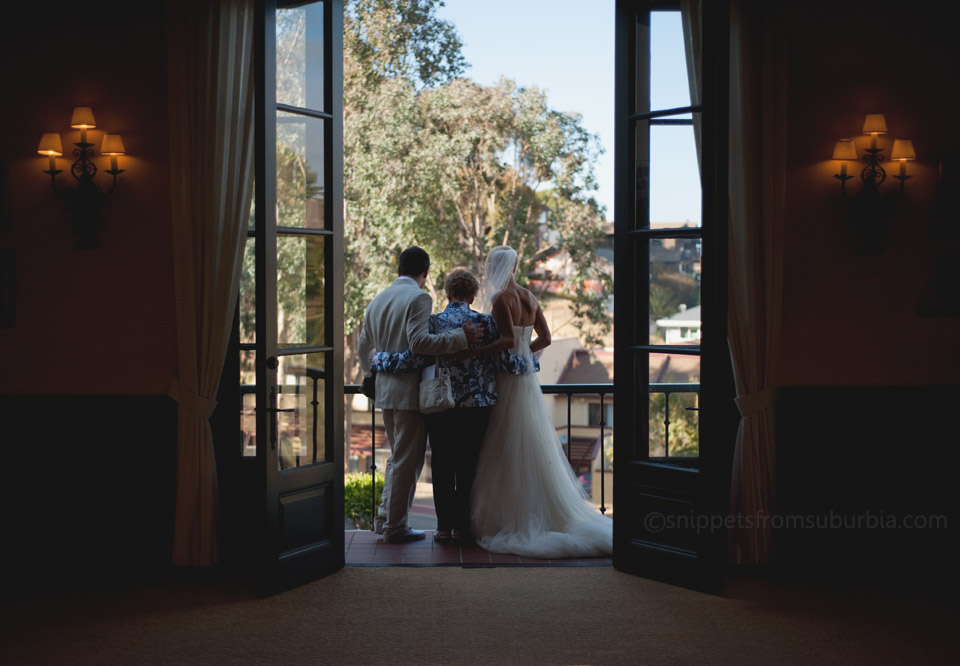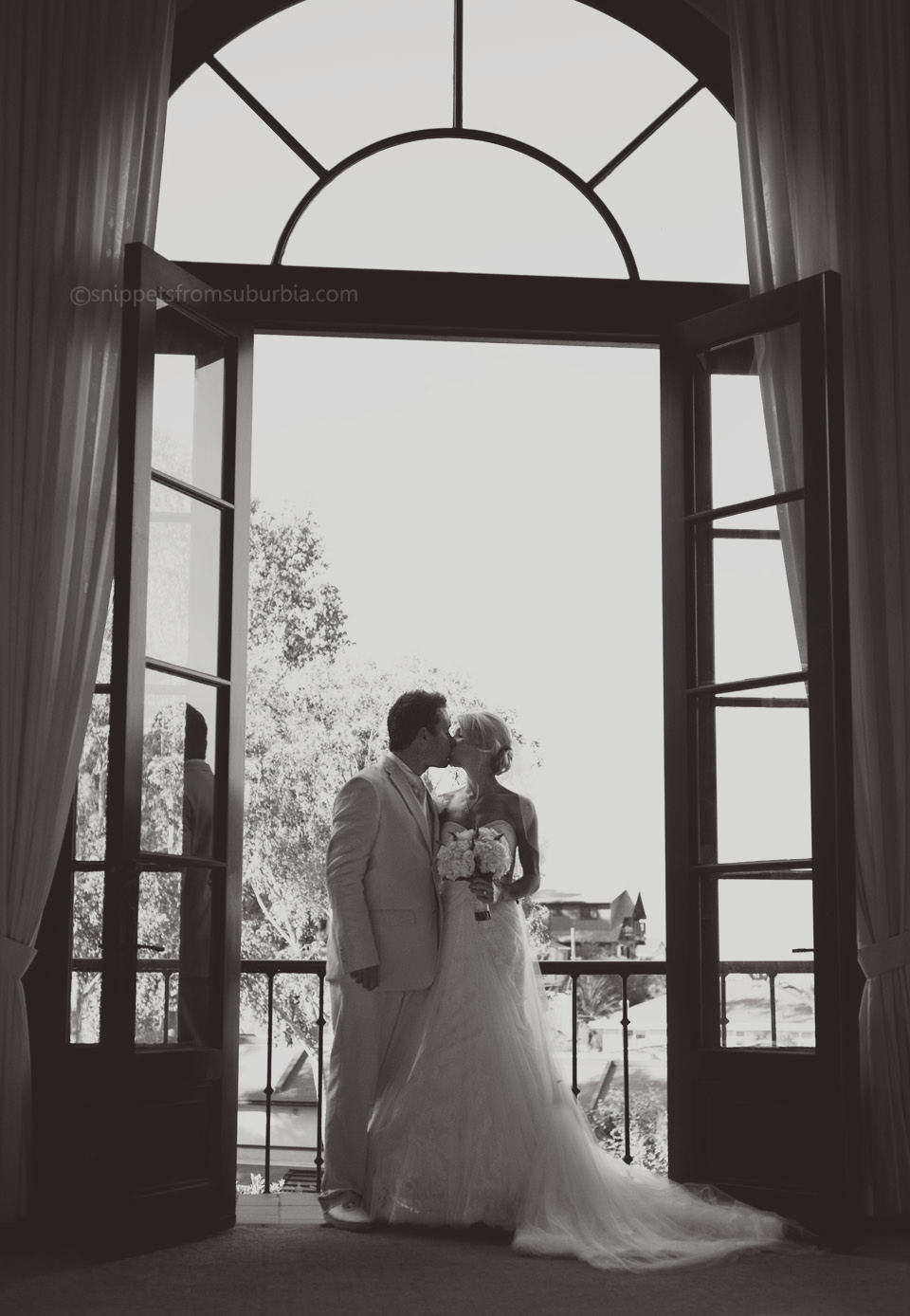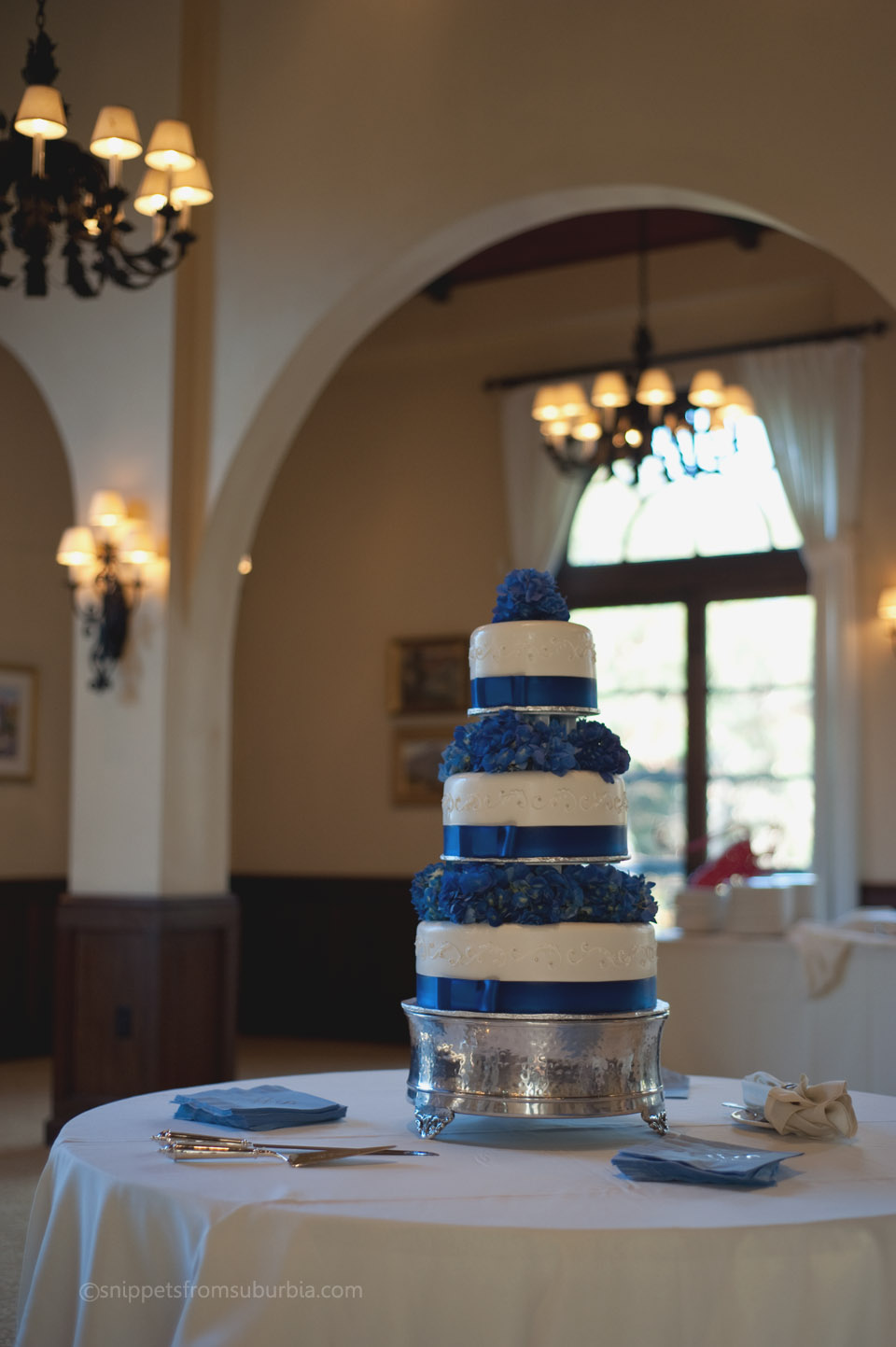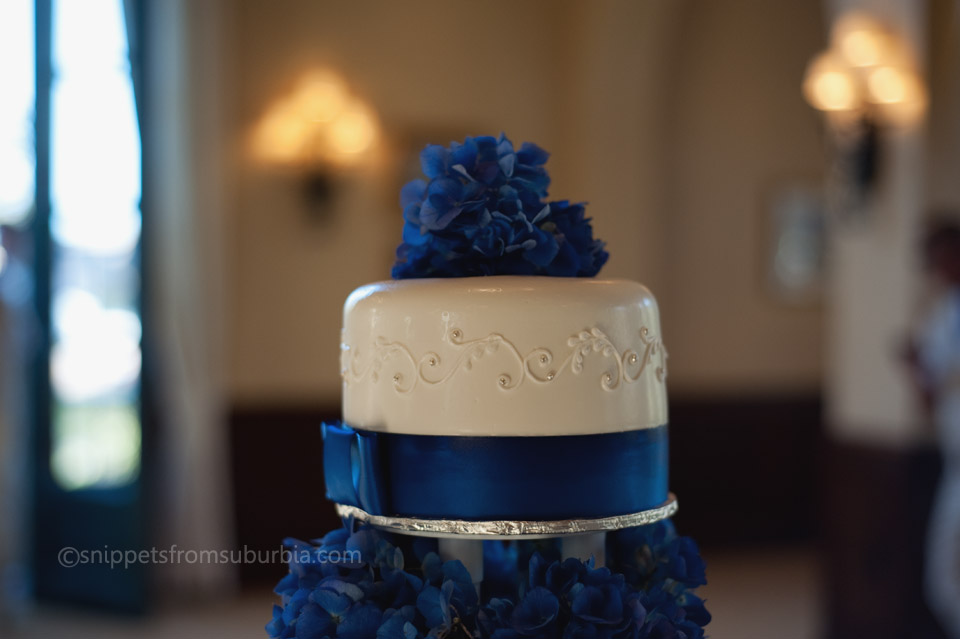 The SWEETEST little cherubs, no?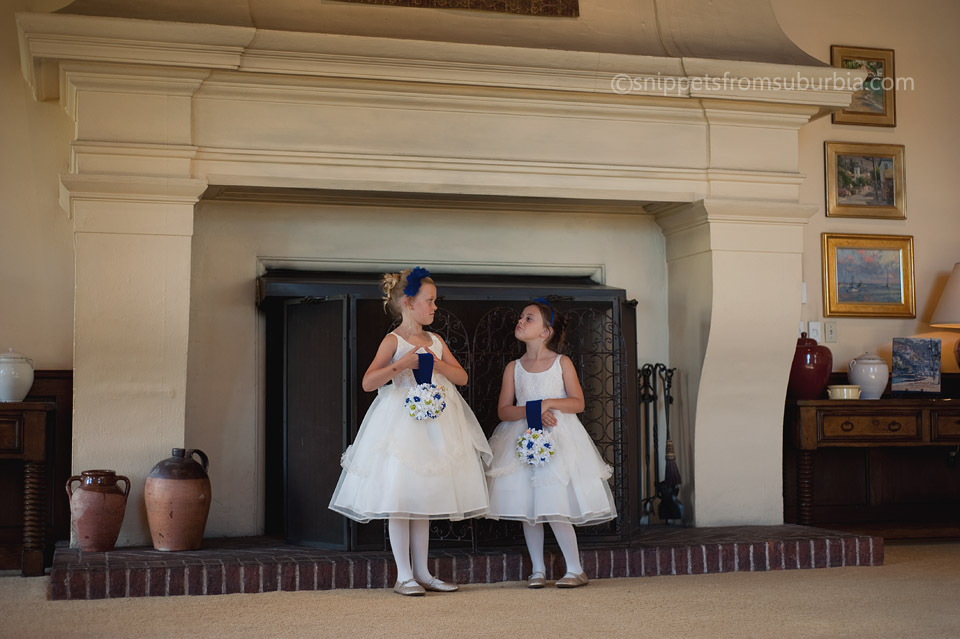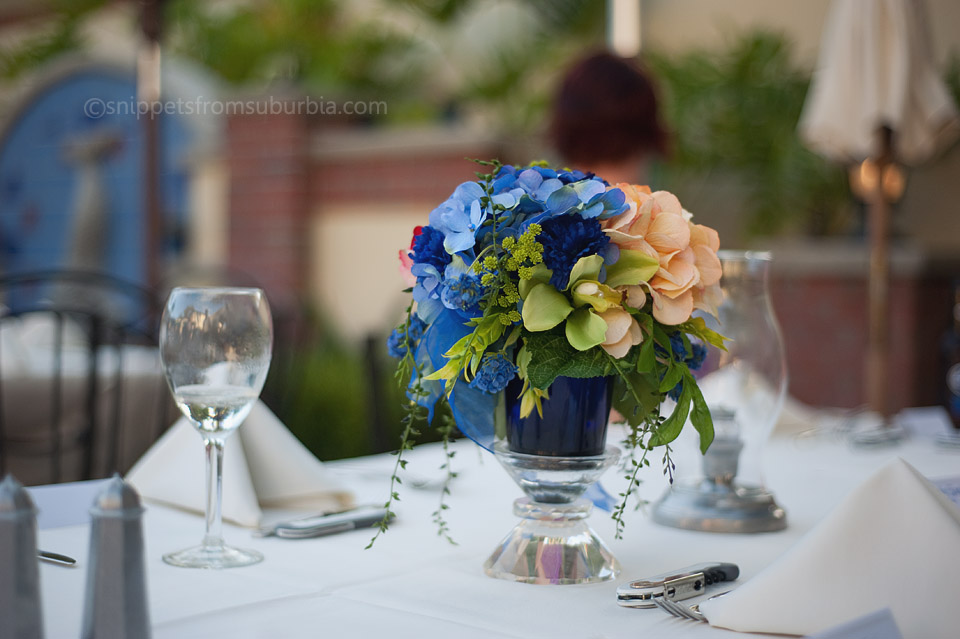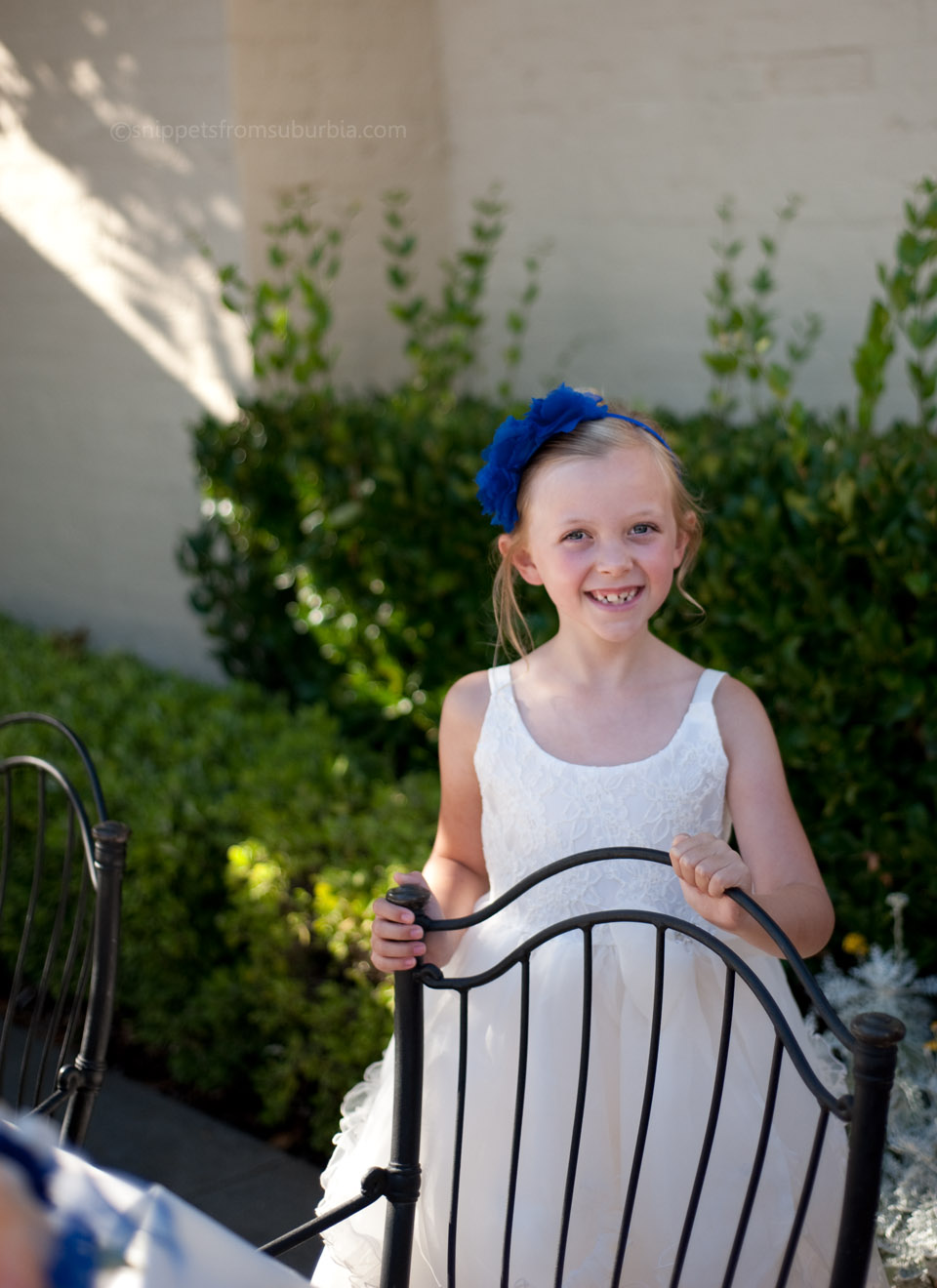 They're ready to be announced with the rest of the wedding party!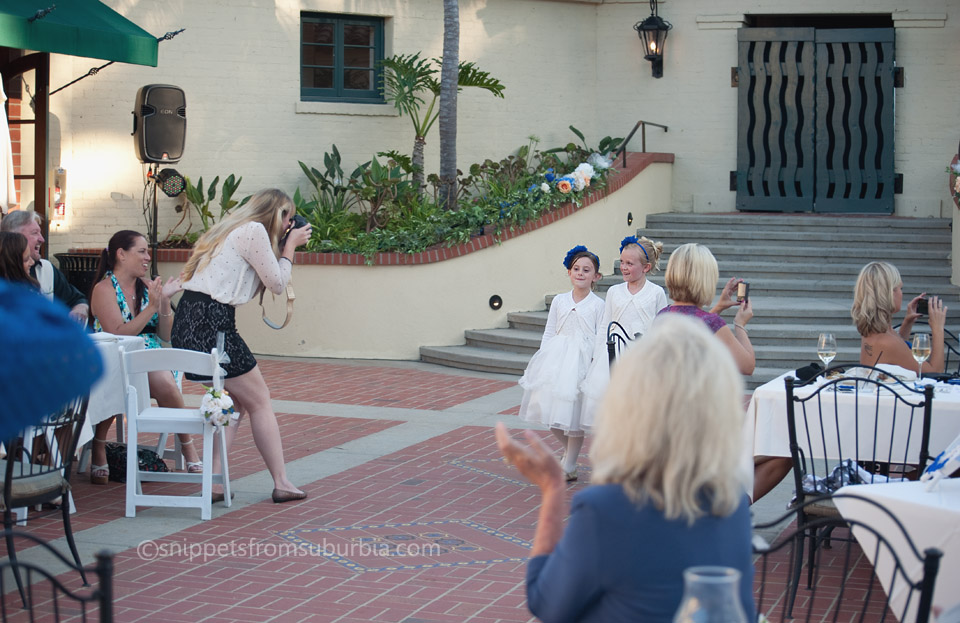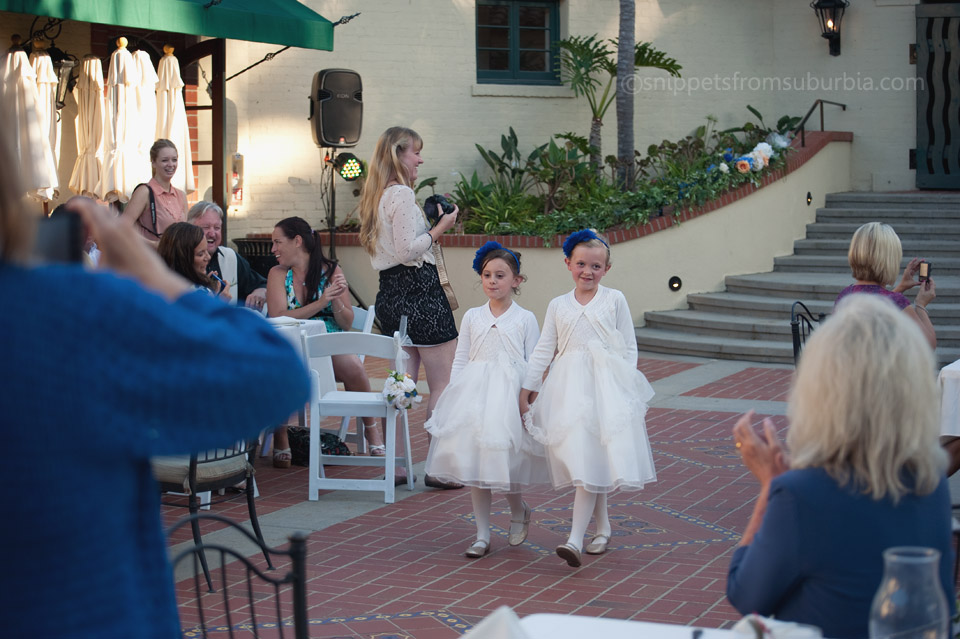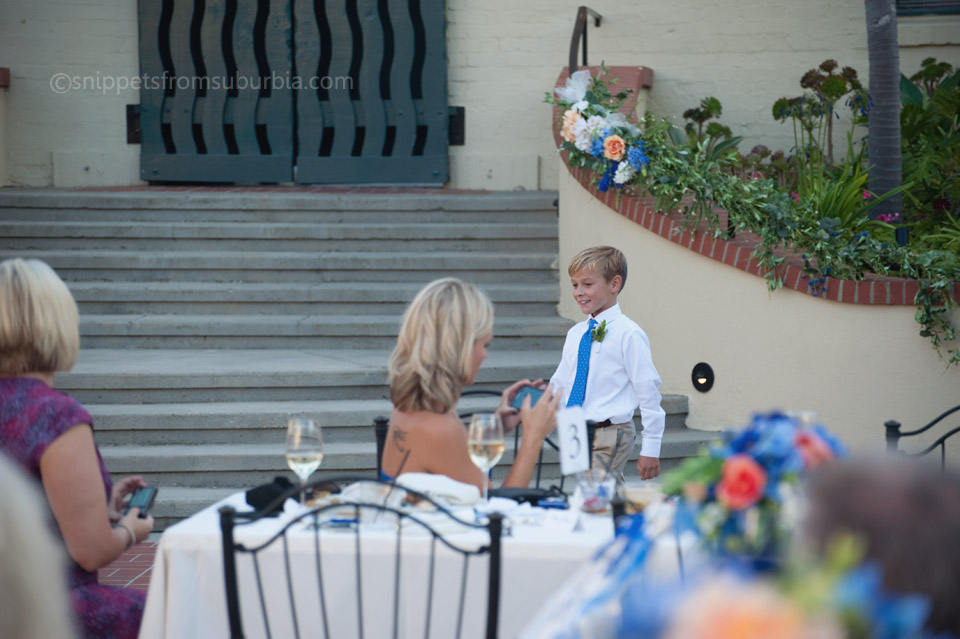 Mr. and Mrs. :)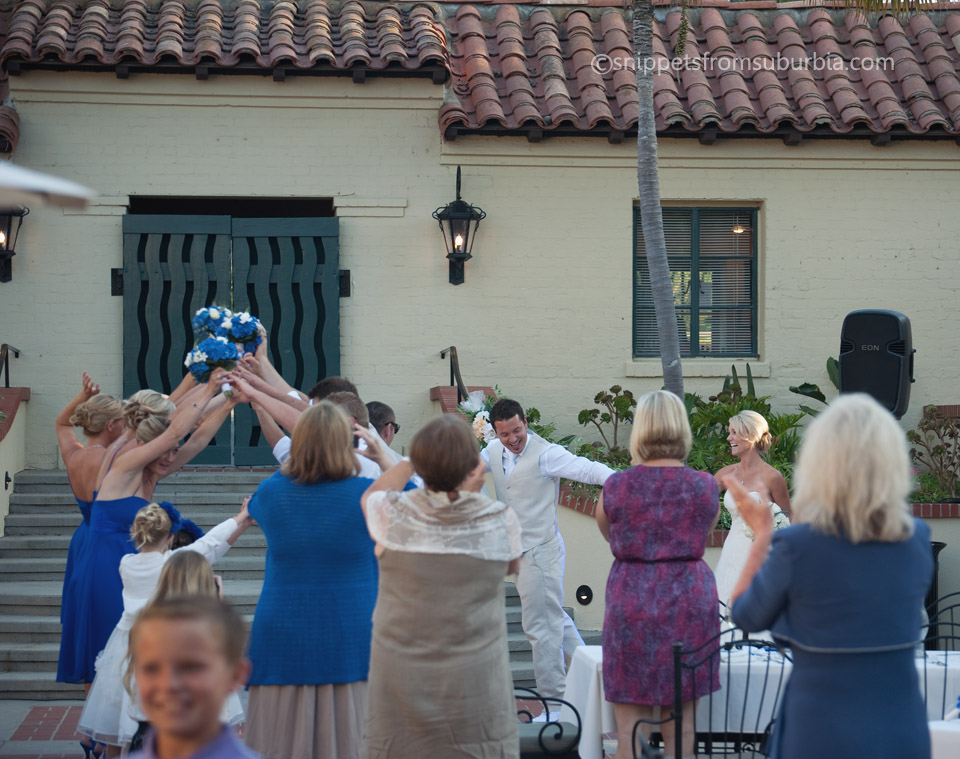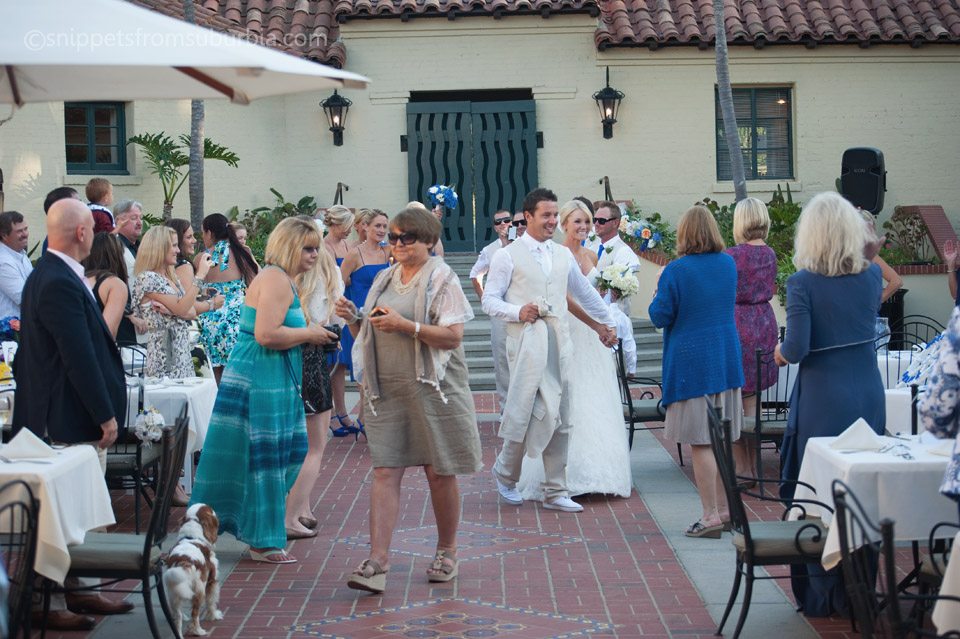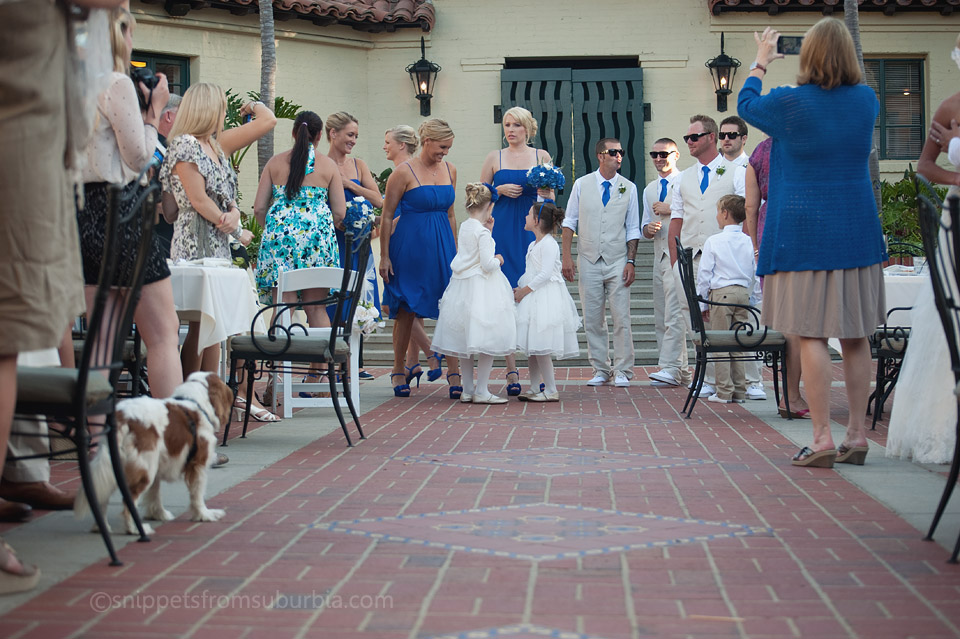 Pops, the best man, and the maid of honor do their toasts…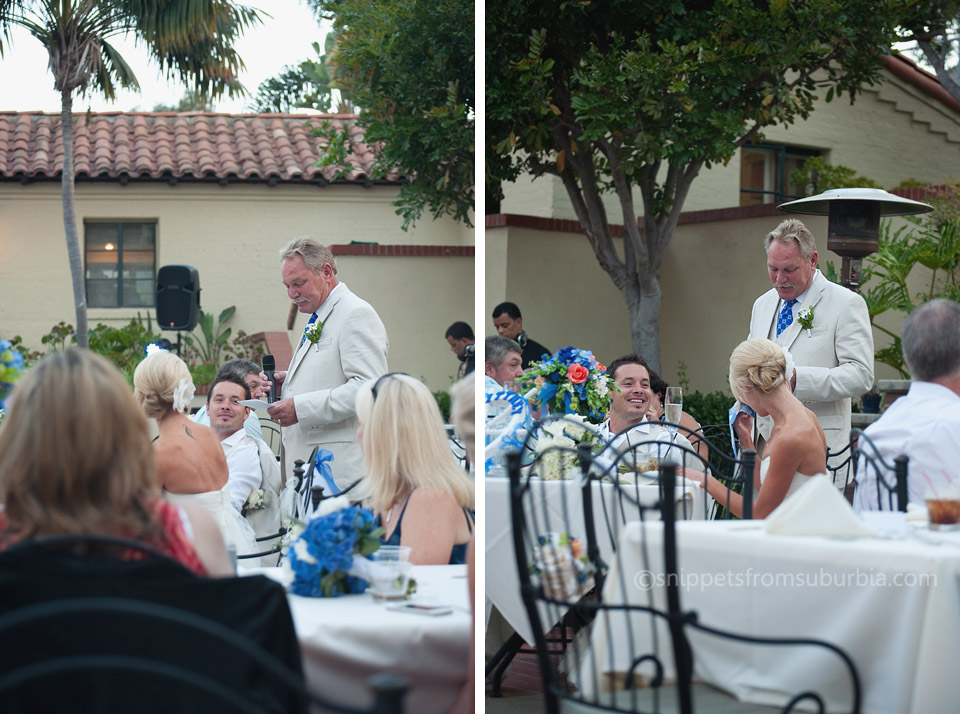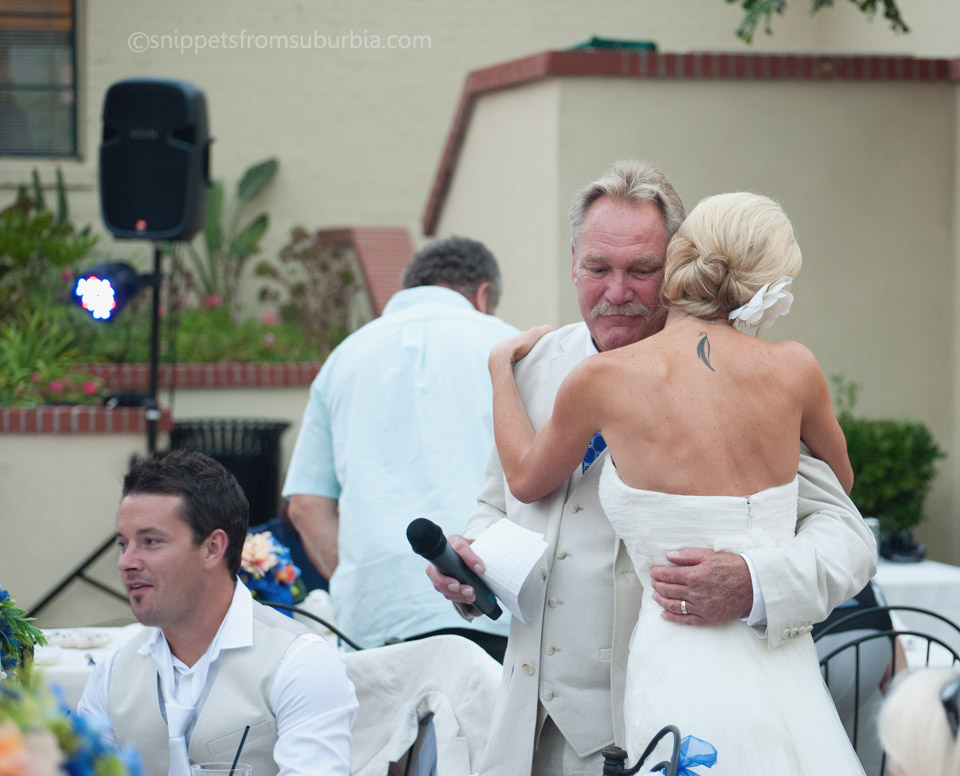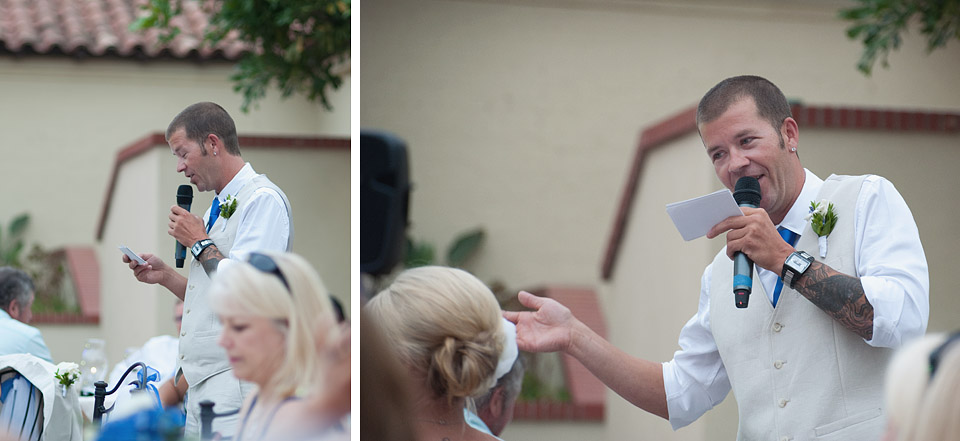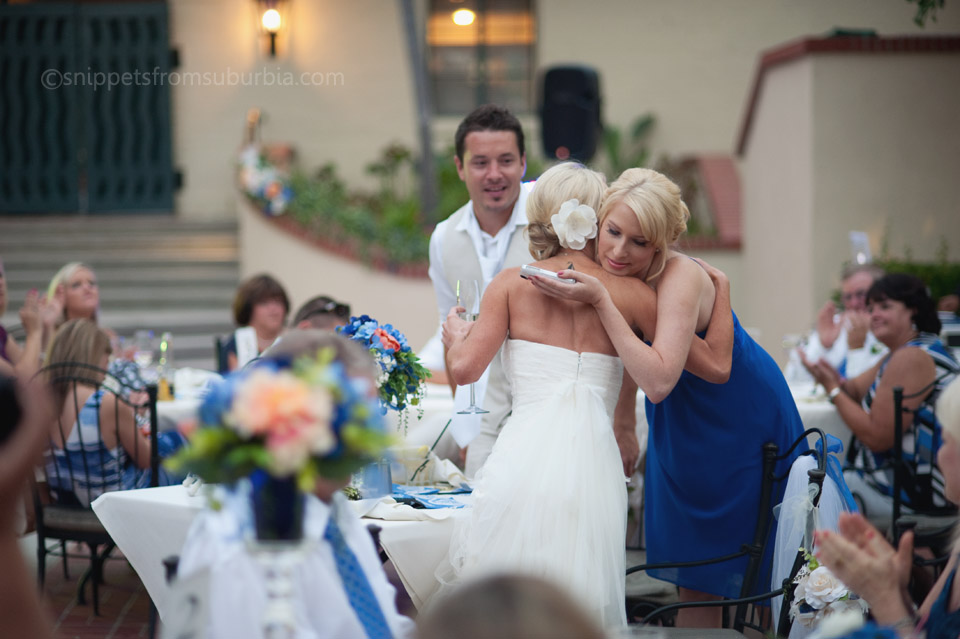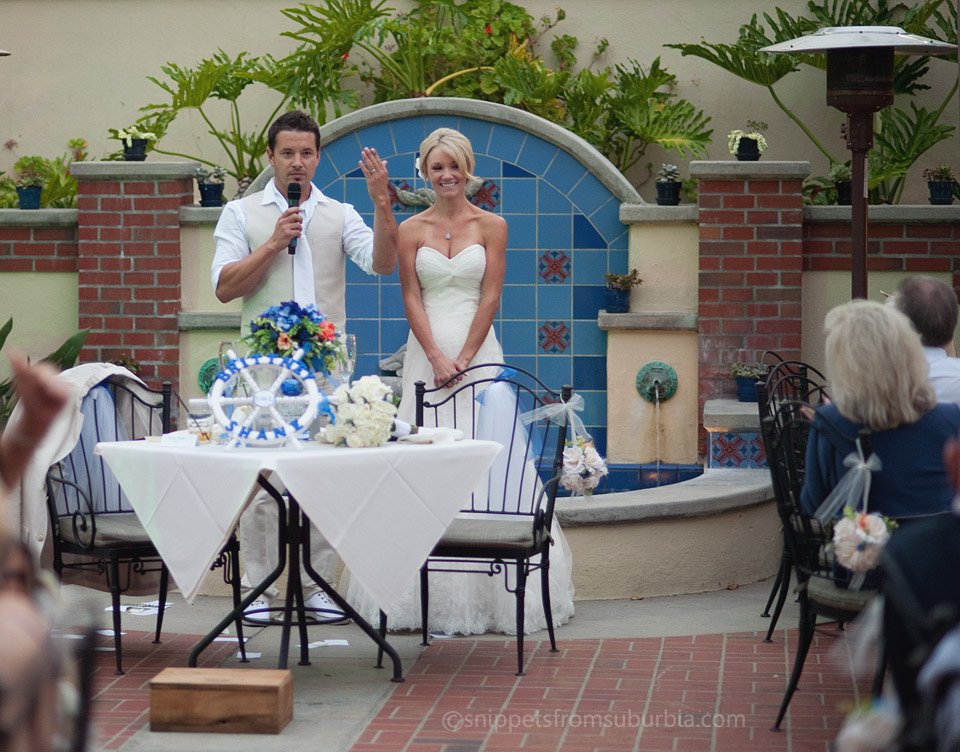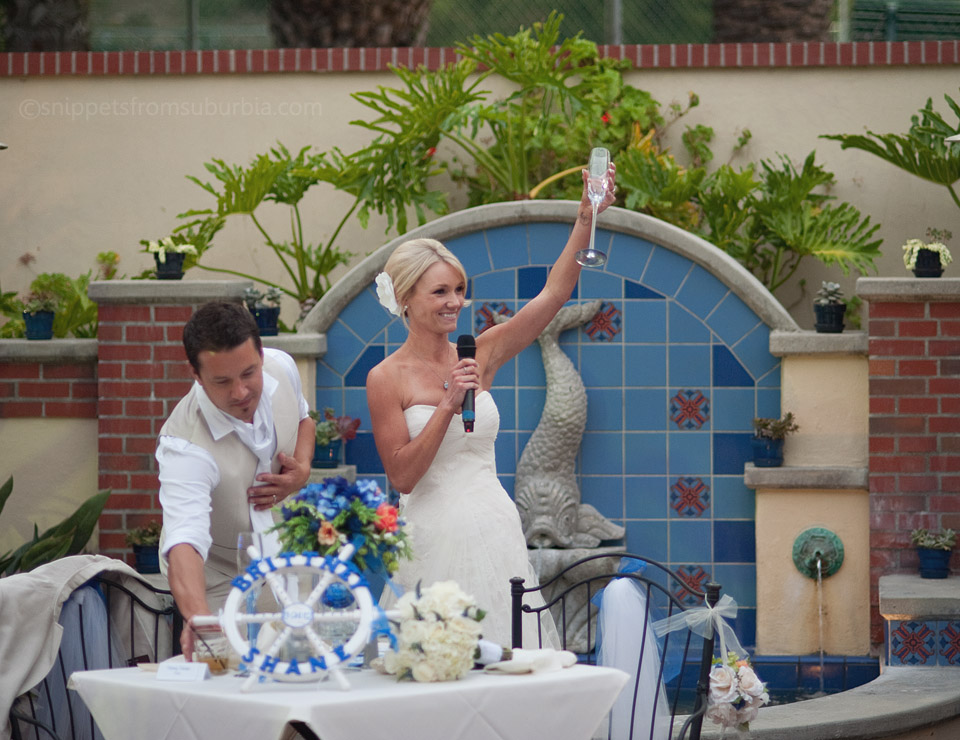 The first dance.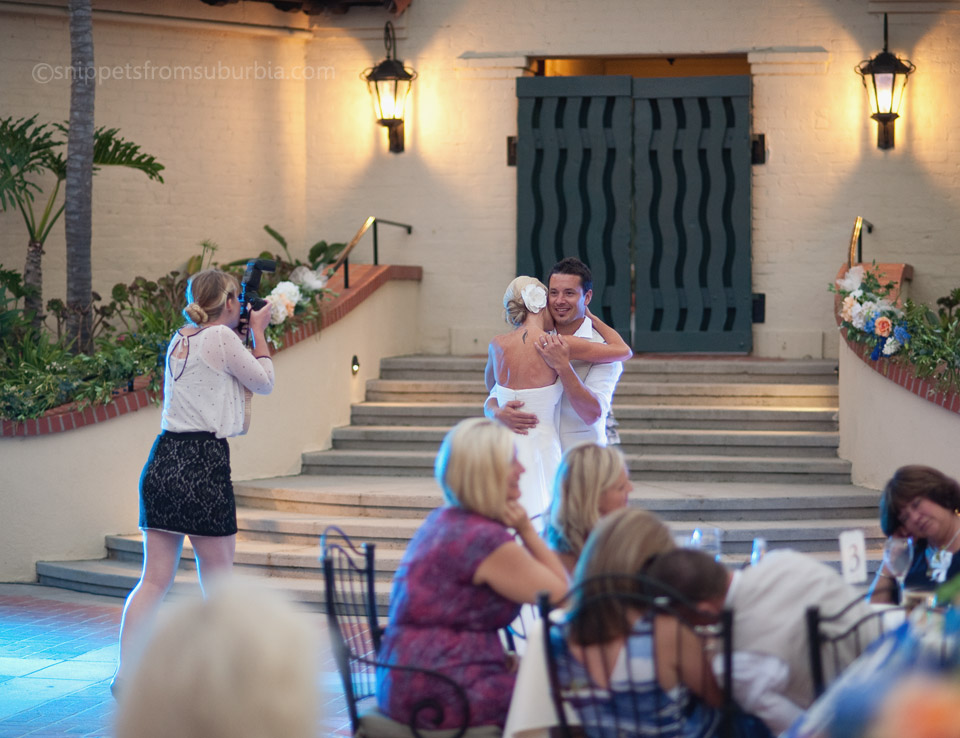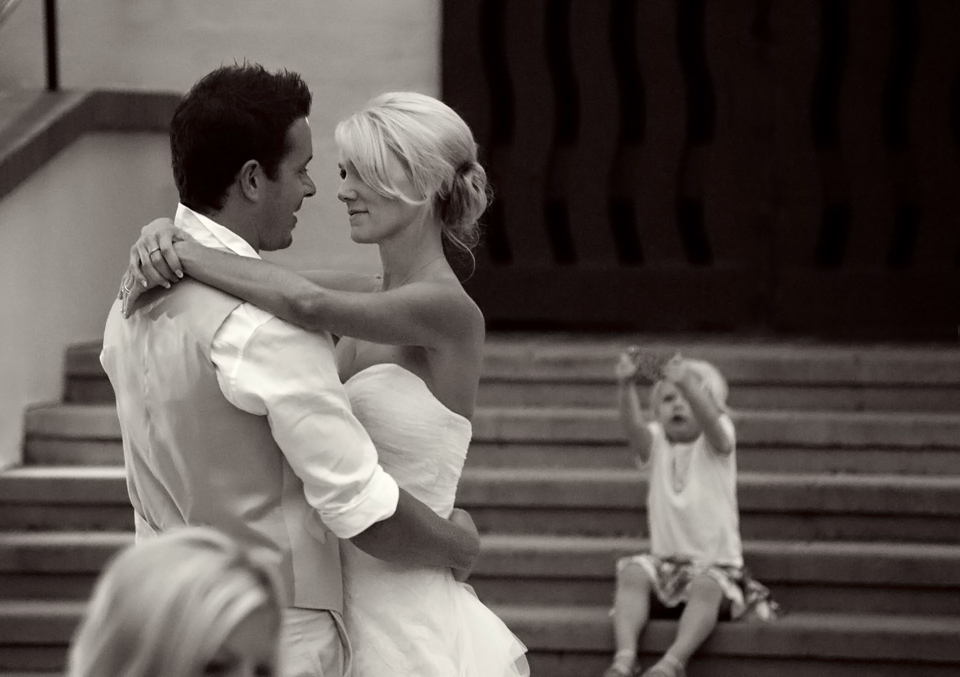 Father/Daughter: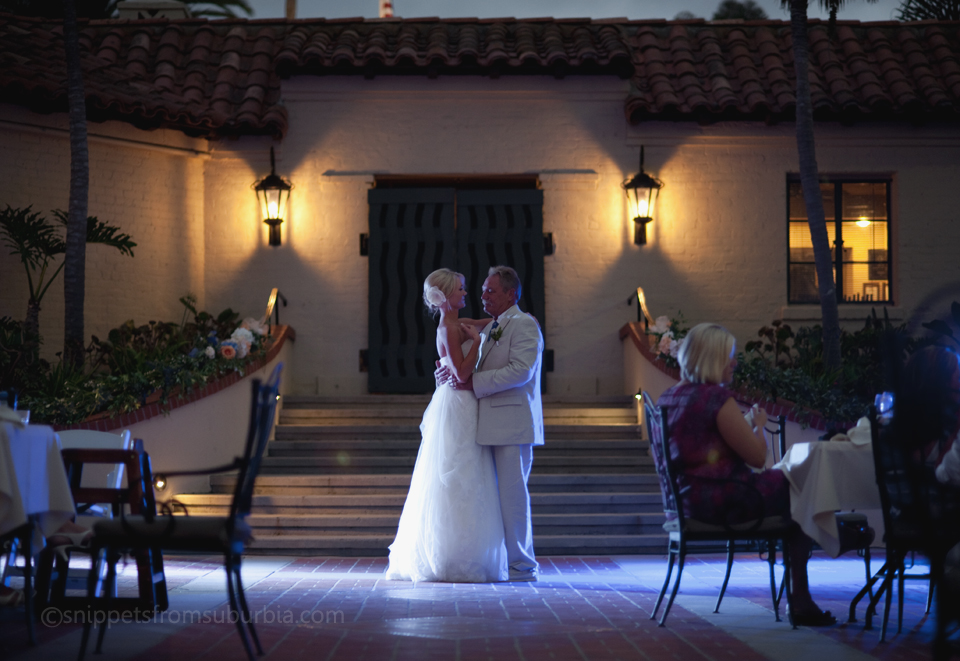 The cake!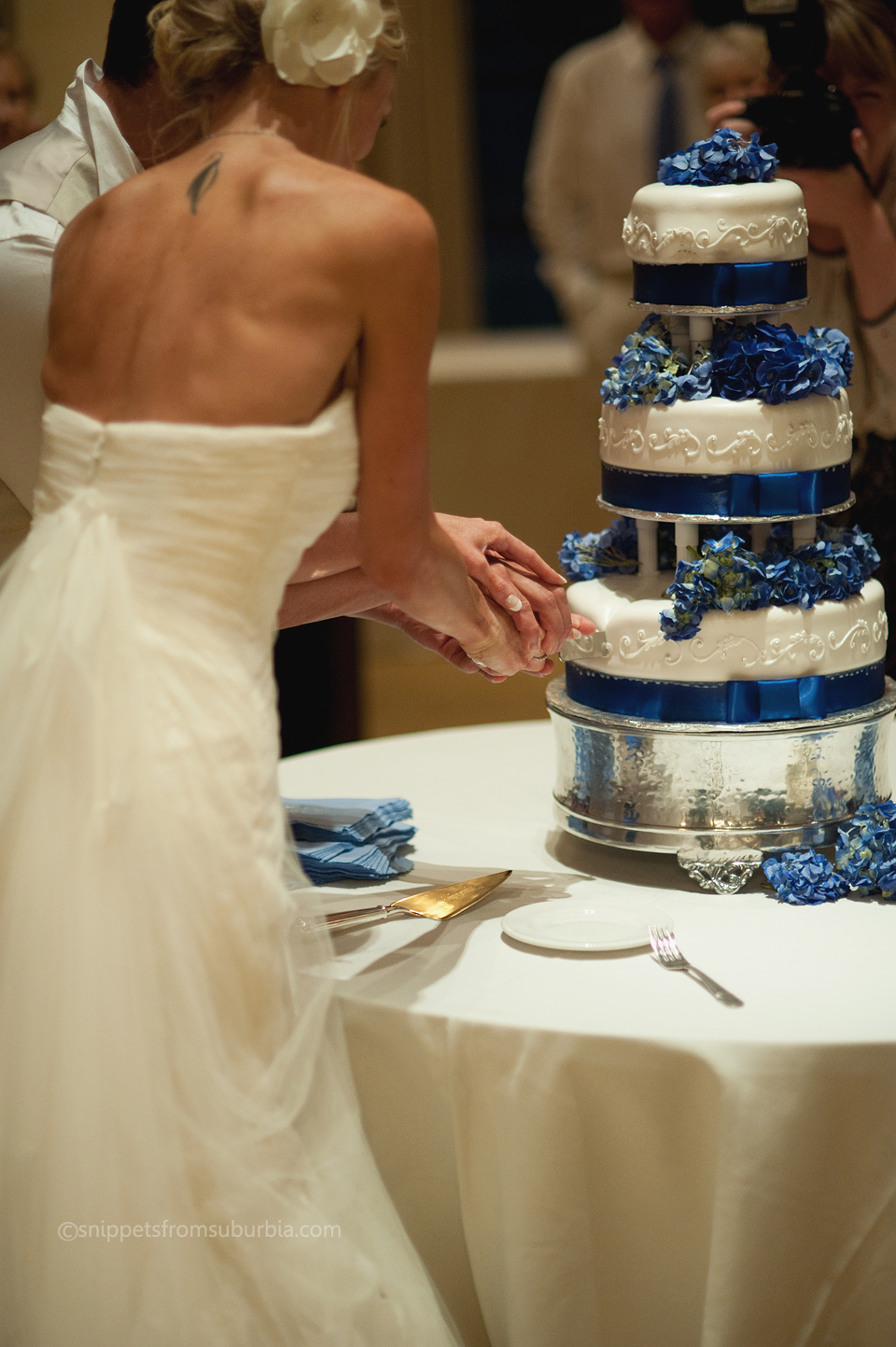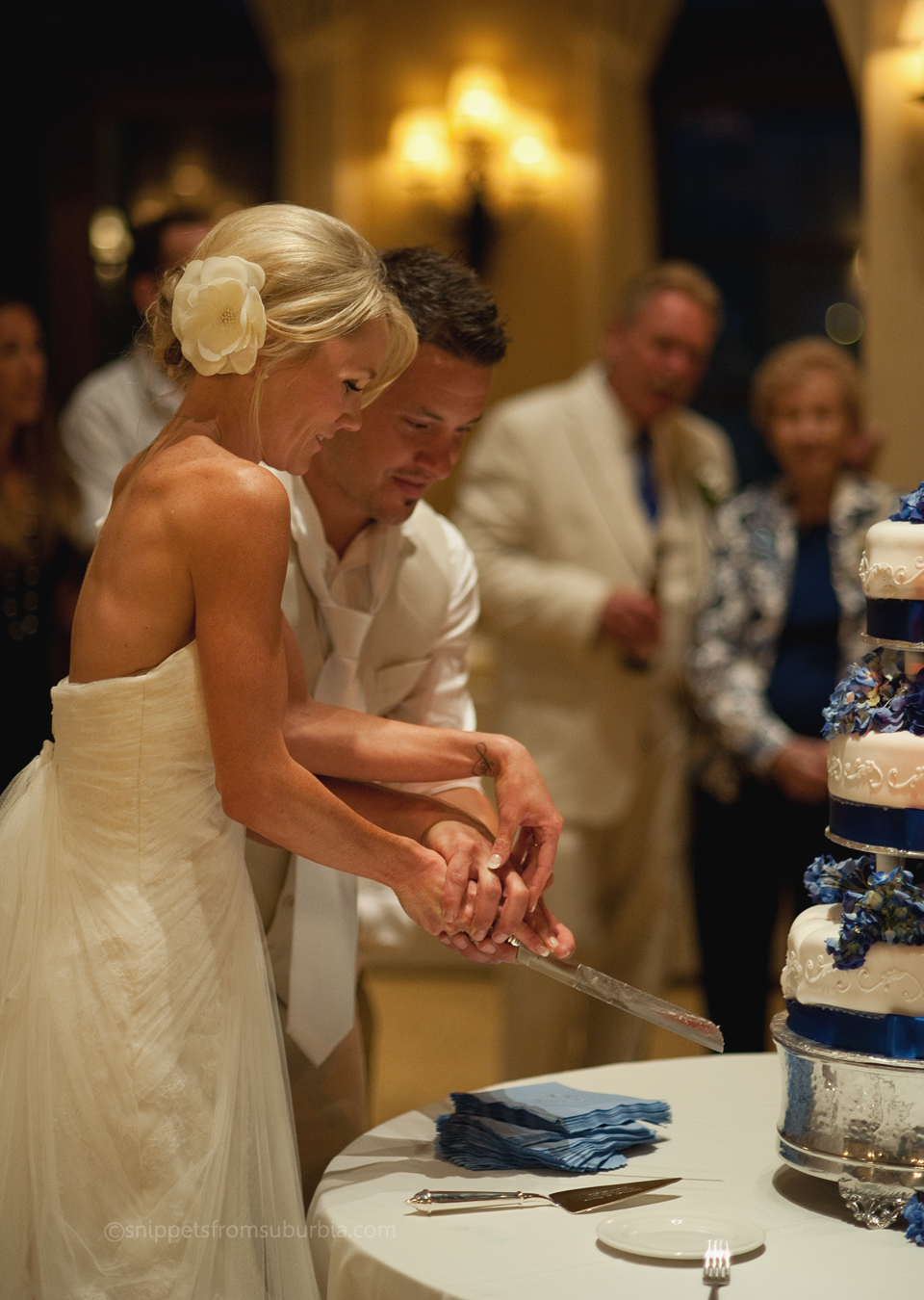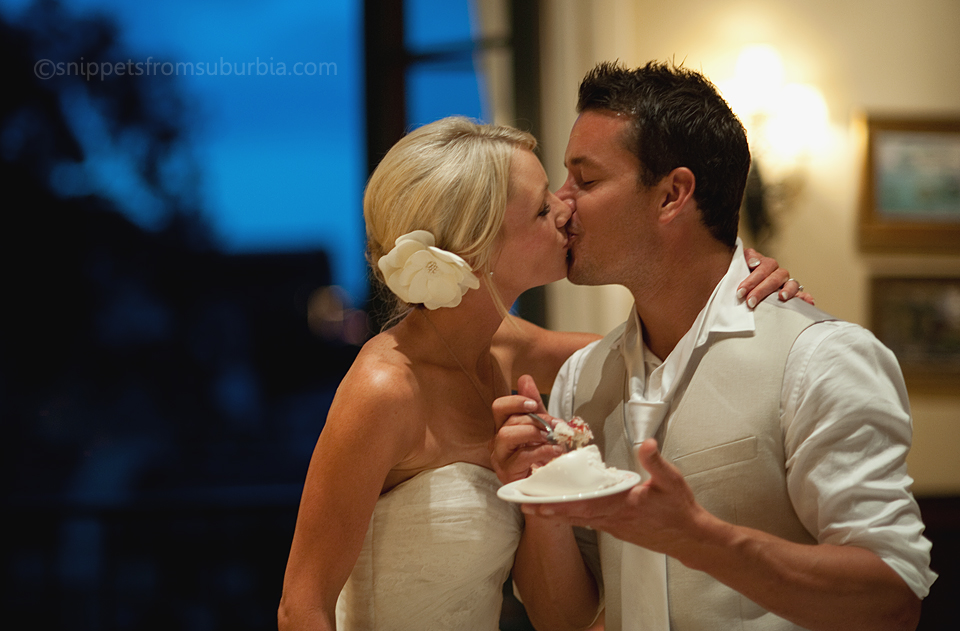 Britt didn't want Ainsley's birthday to be forgotten, so after the cake cutting, she put a number 6 candle into Ainsley's slice, and we sang "Happy Birthday" – she was pretty thrilled :)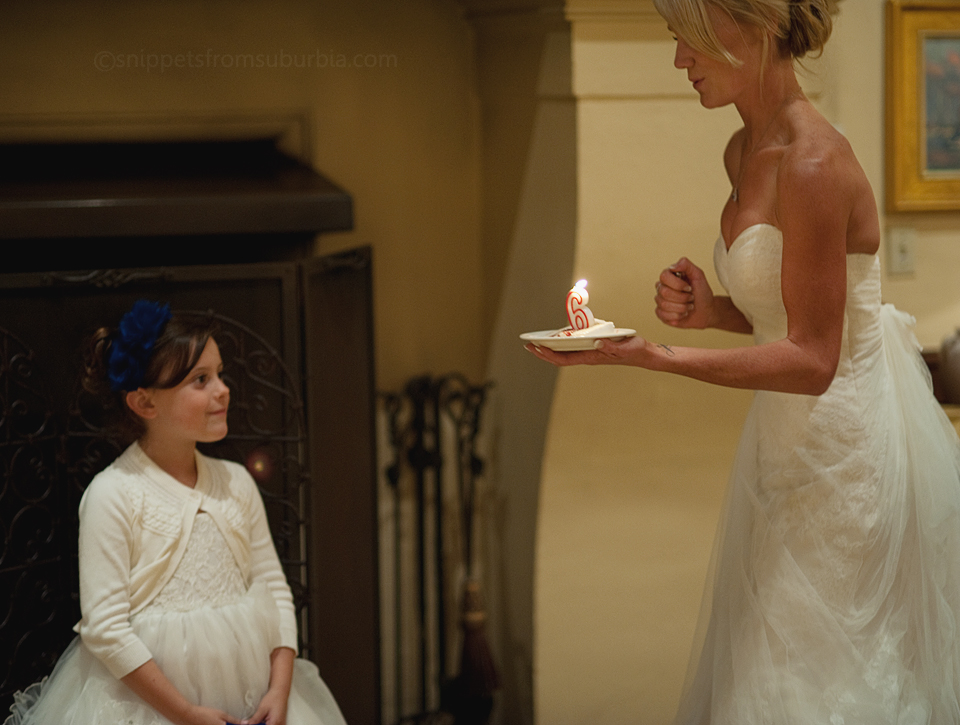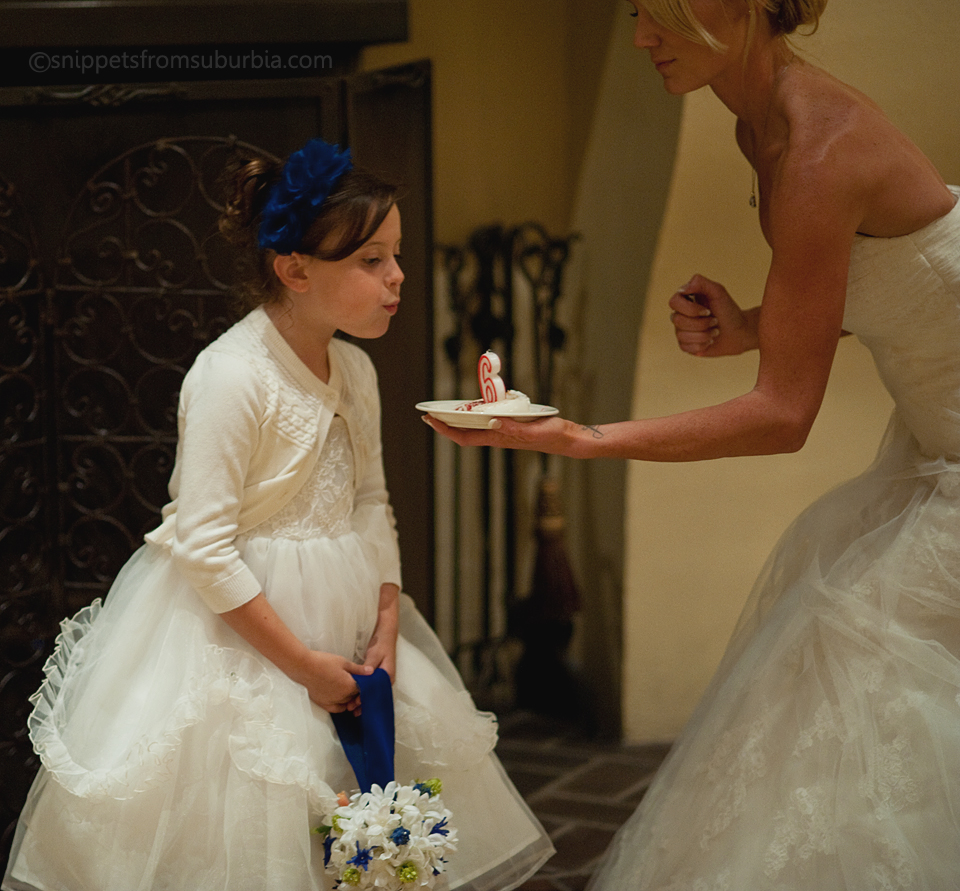 For the rest of the night, we danced until our feet hurt. I'm sure the hired photographer has some choice shots of us four all dancing like a bunch of weirdos.
In the morning, we woke up, went back downtown, had some breakfast, and then stopped at Lloyd's of Avalon for candy.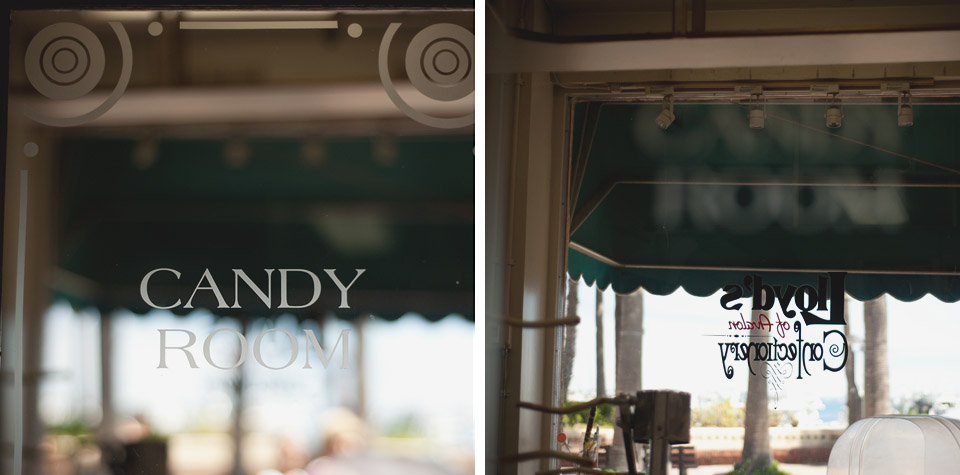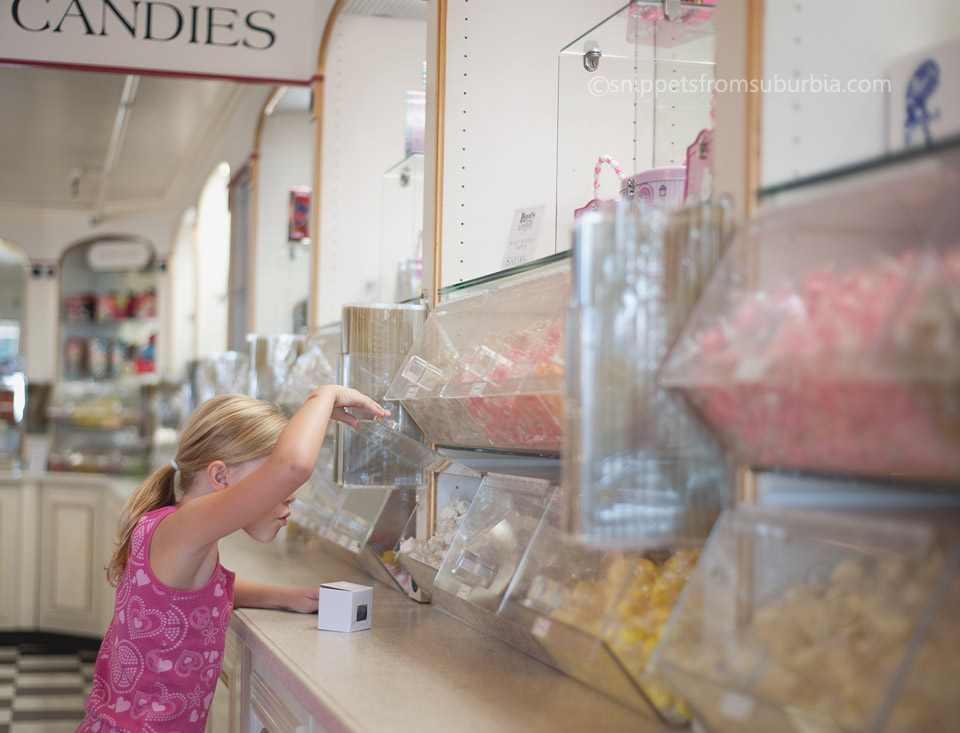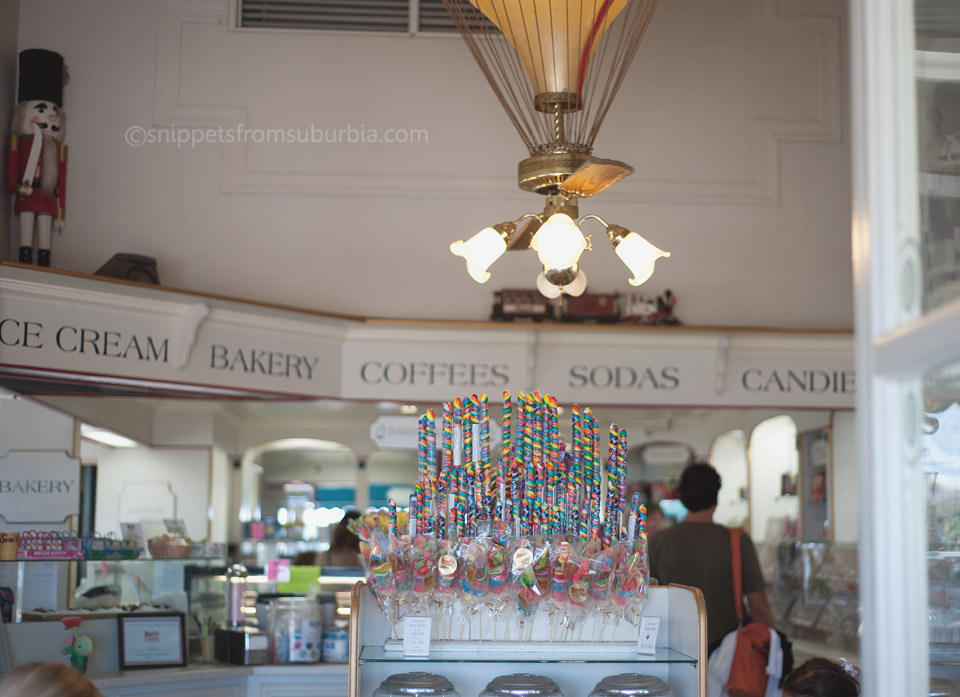 Then we window-shopped and later stopped in at a little pizza parlor for lunch.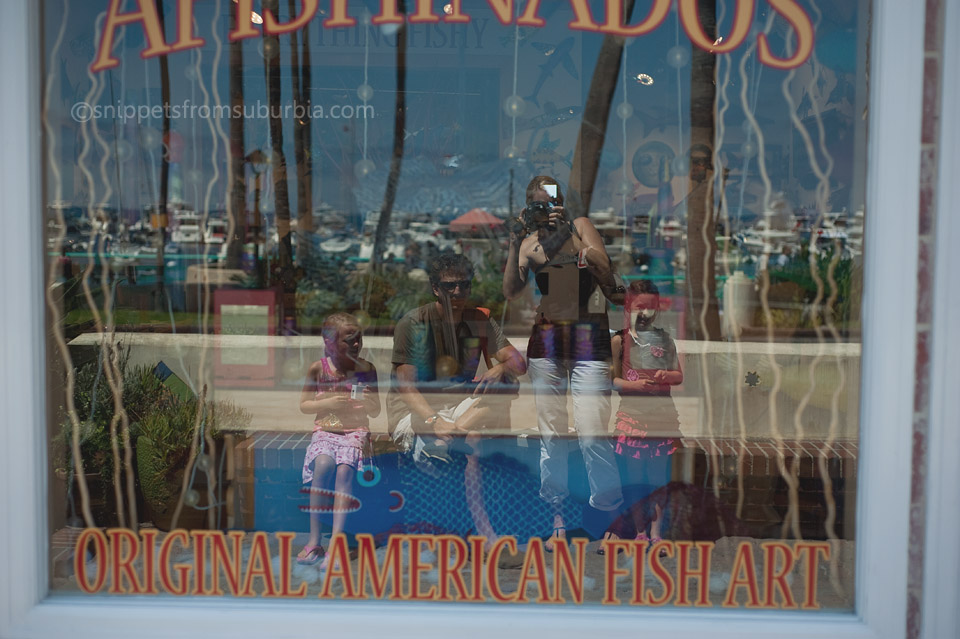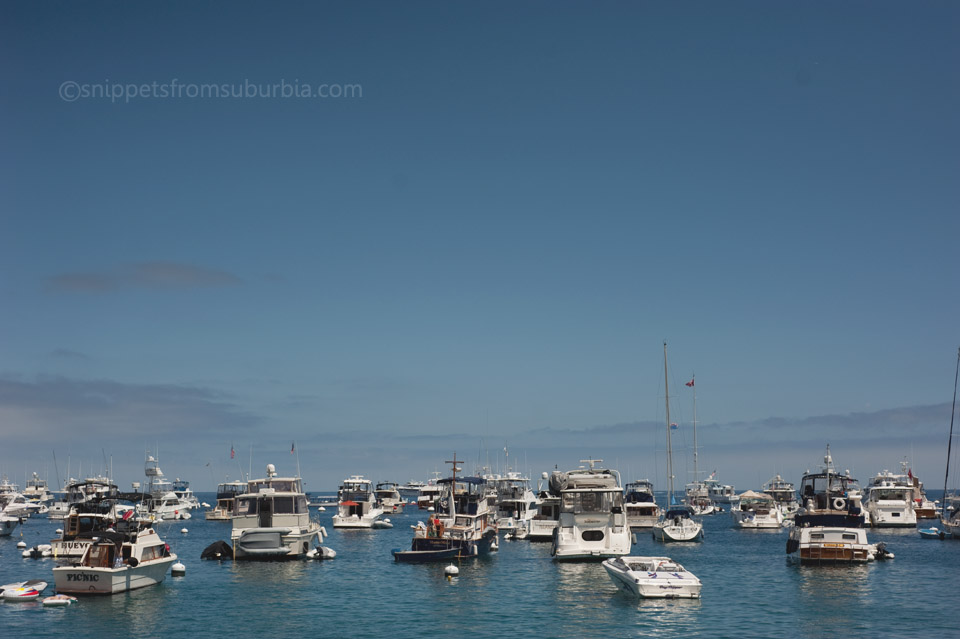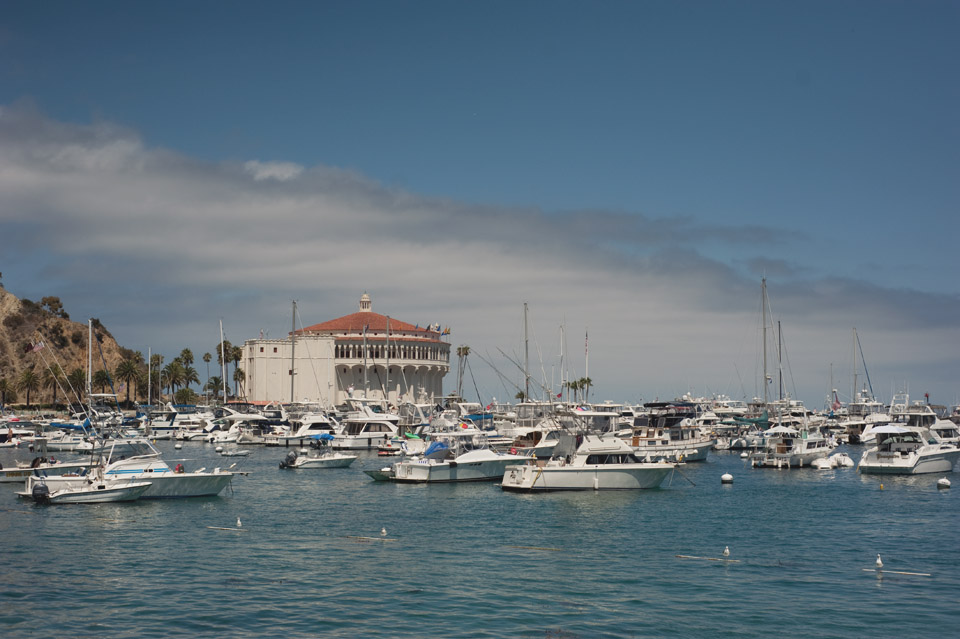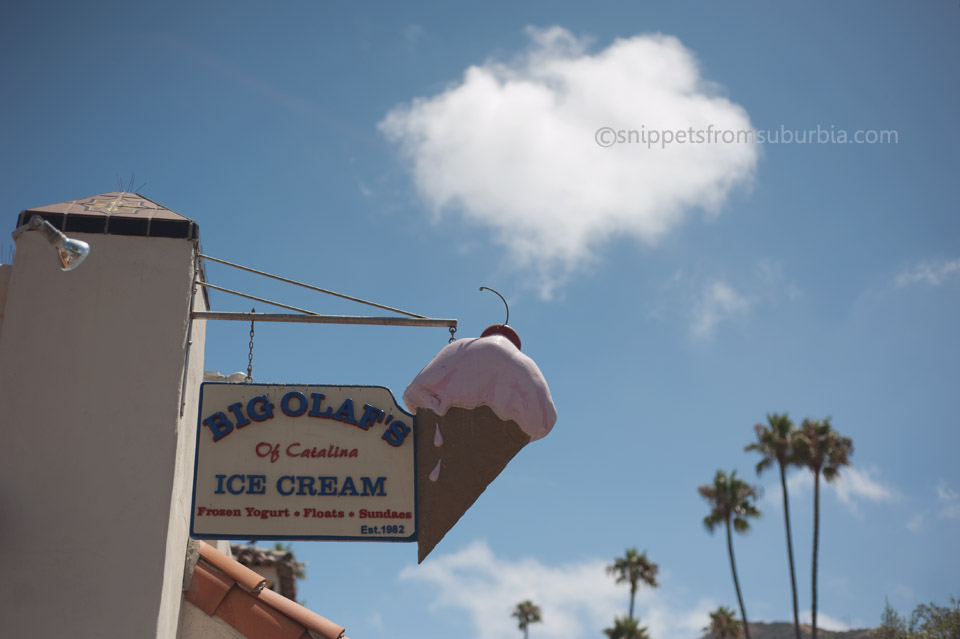 Afterward, it was back to the boat to go back to the port in Long Beach :) We had a really good time!