Avery got to do an animal report for school for extra credit. It's amazing to me how interested in "extra credit" she already is… she's 6 1/2! She chose a praying mantis as her creature to write about, and was very excited, because she knew I had a picture of her holding a praying mantis, and some other mantis pictures I've snapped over the years. She started the report over a month ago, and whattyaknow, we actually saw a praying mantis in the yard a couple of weekends ago and were able to photograph him :) She was thrilled that we actually saw one after she'd started her report!
So, just to preserve it and make sure I have a 'copy' somewhere, I decided to scan the whole thing and share it on my blog :)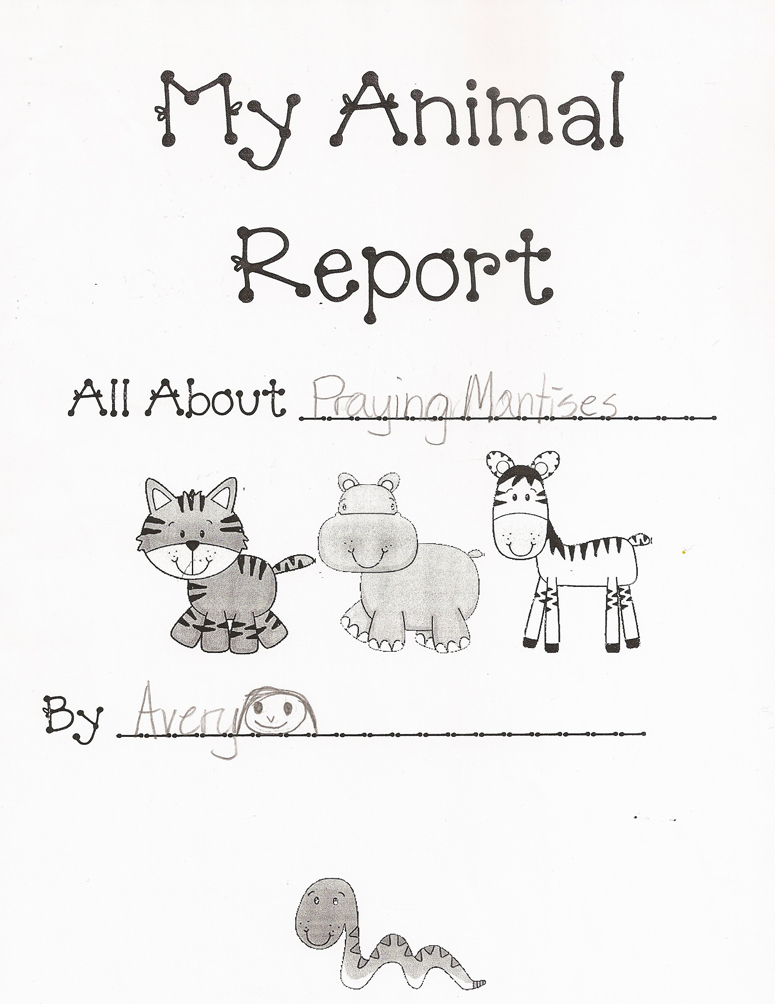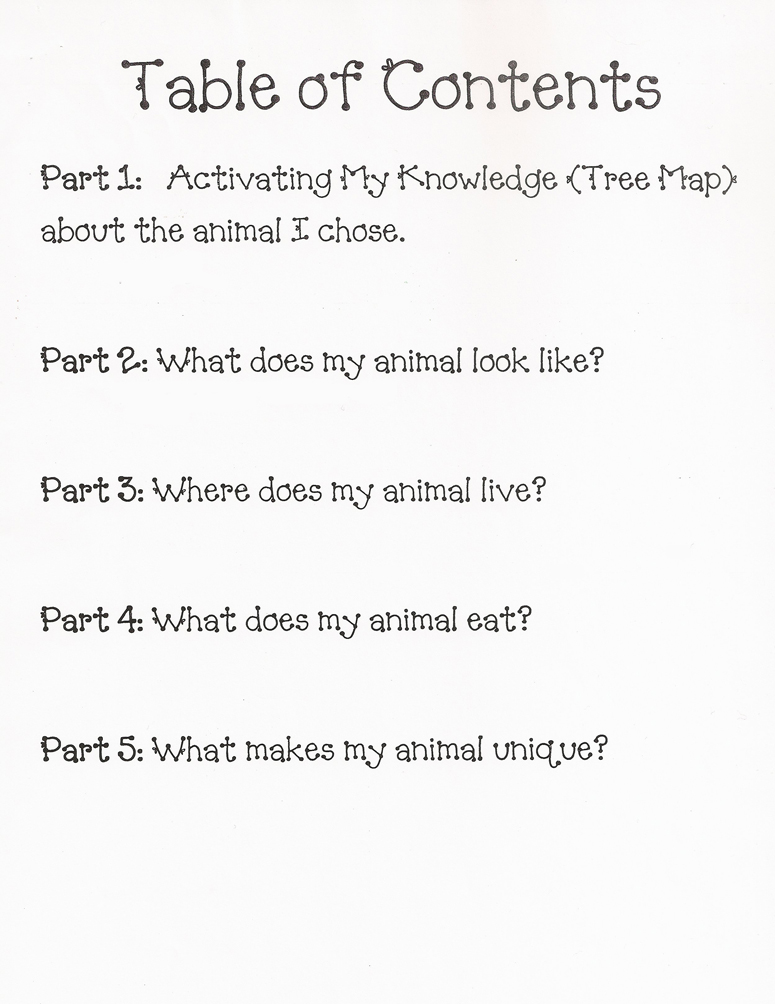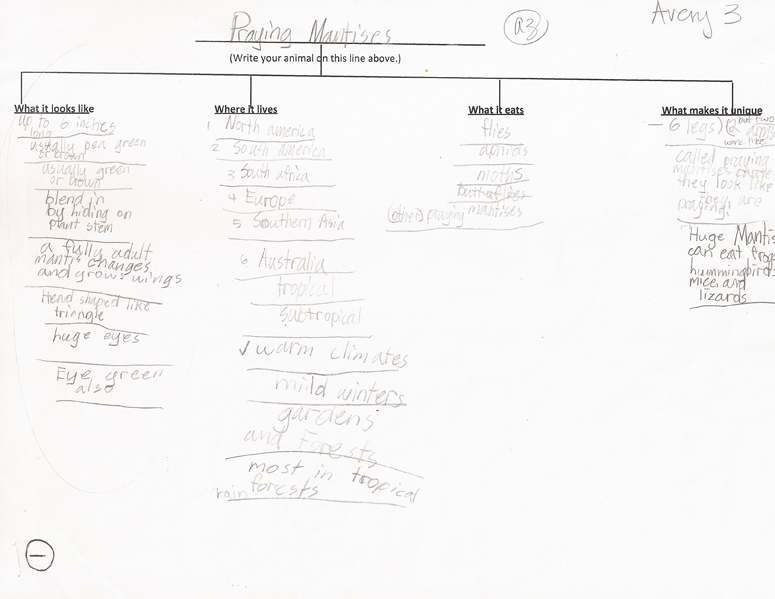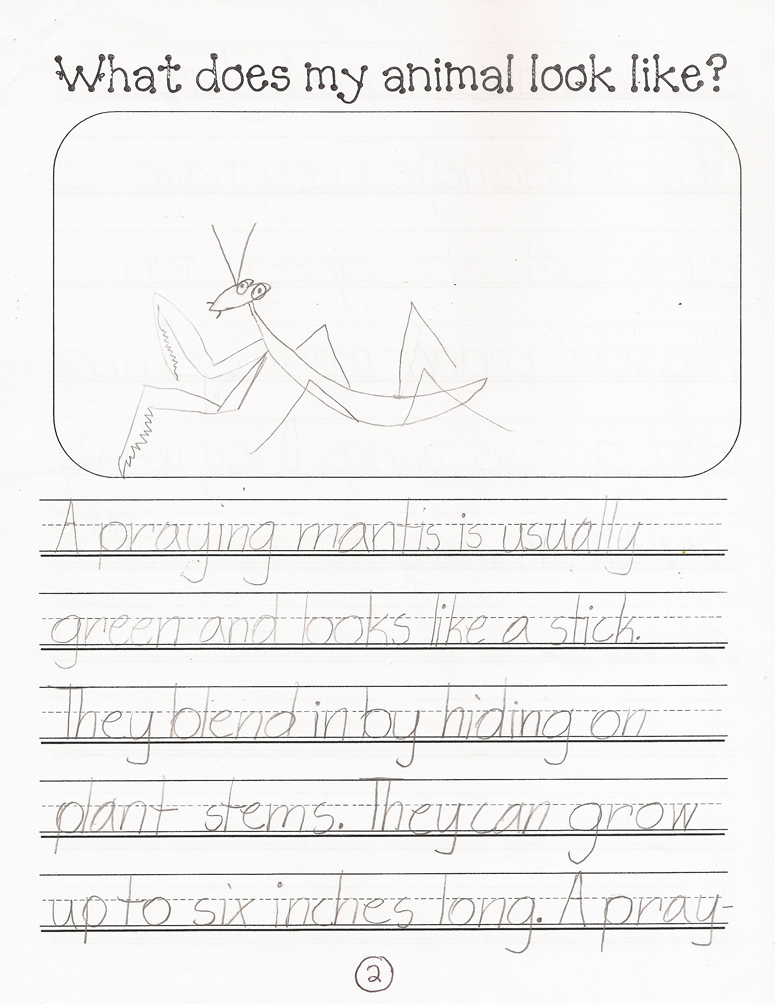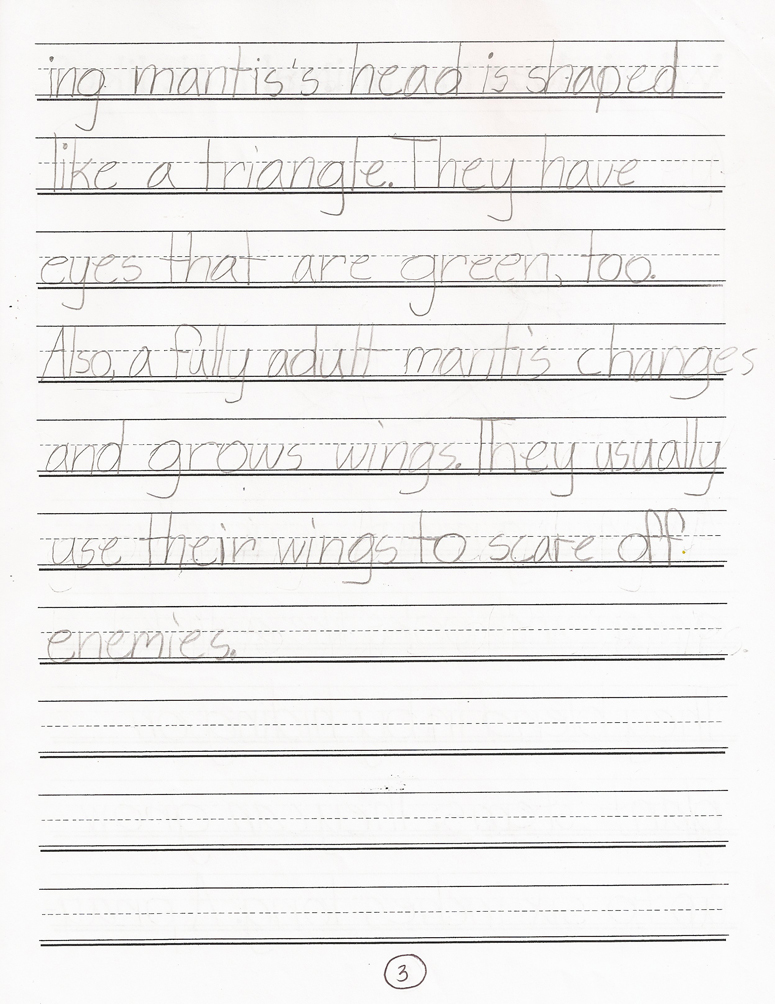 Picture from a couple of weeks ago that she's including :)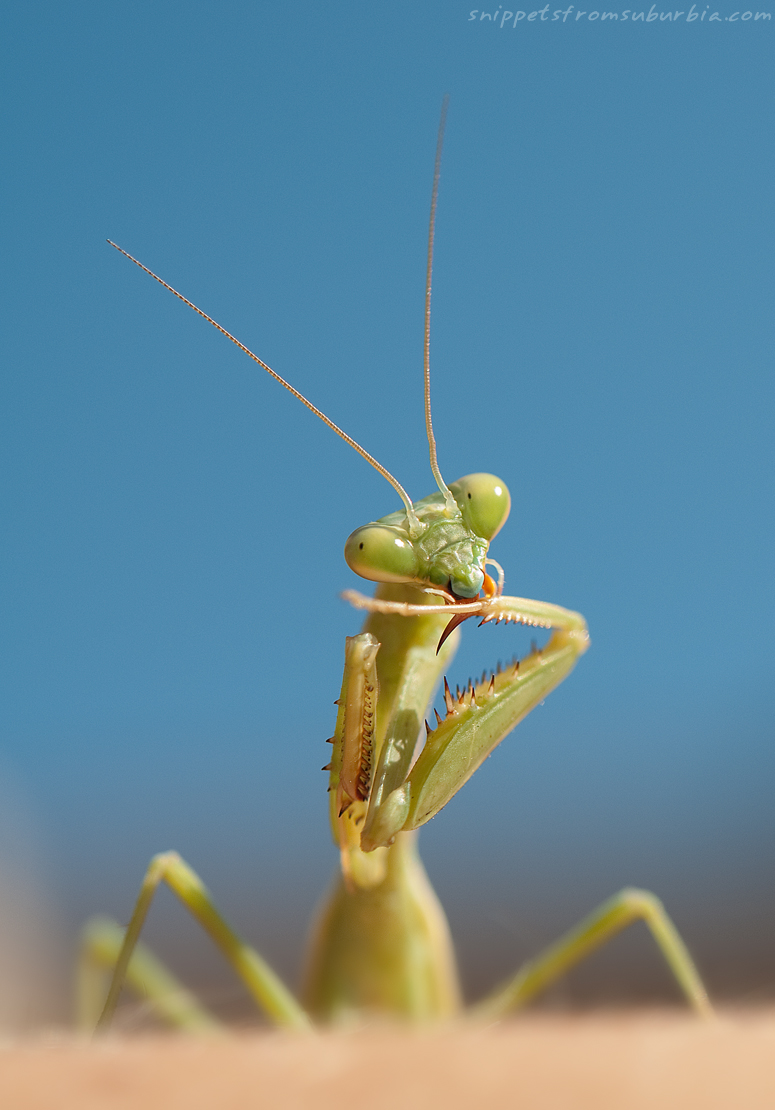 And the picture that she remembered from September of 2009!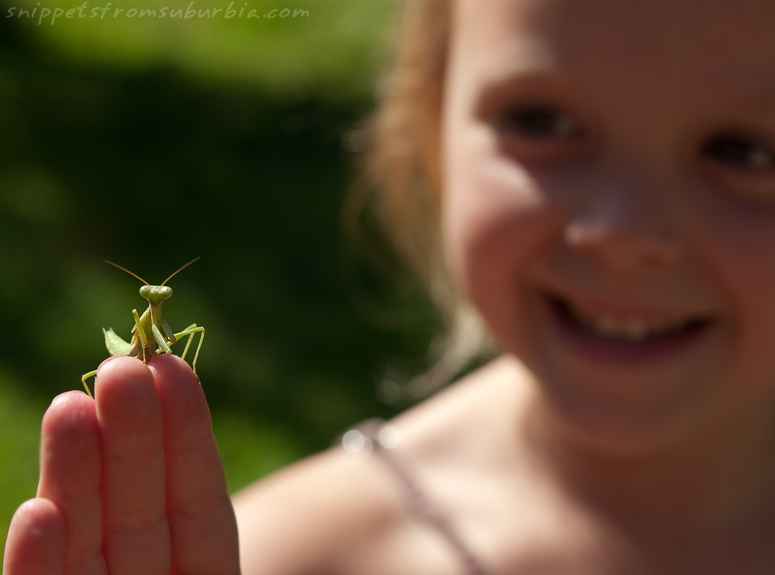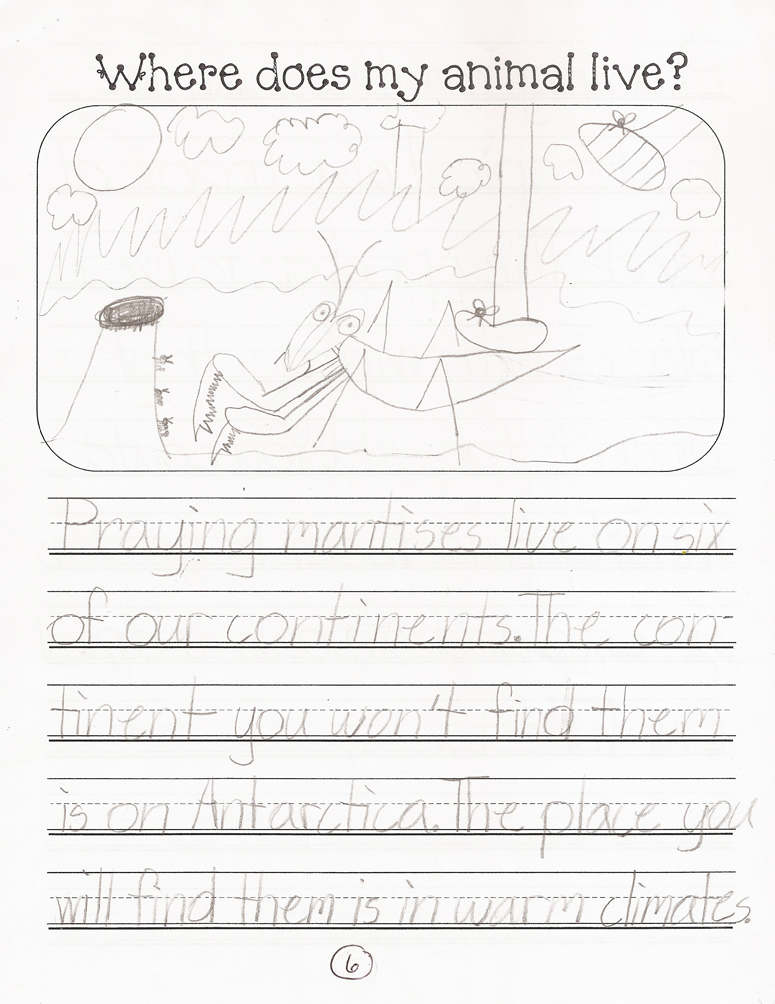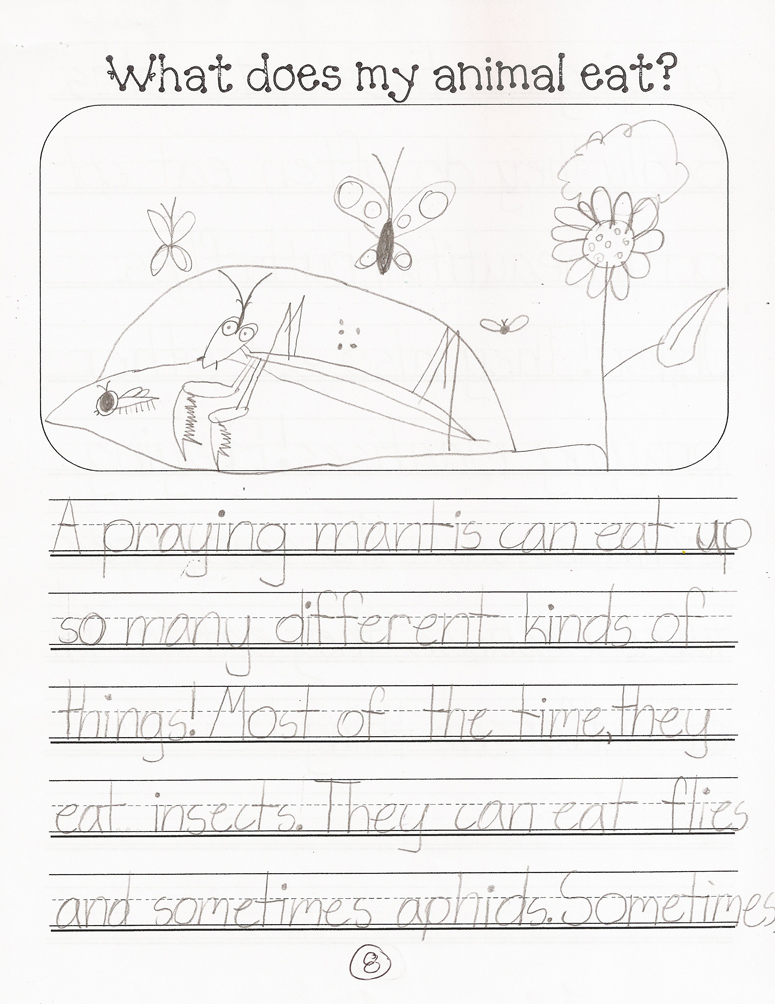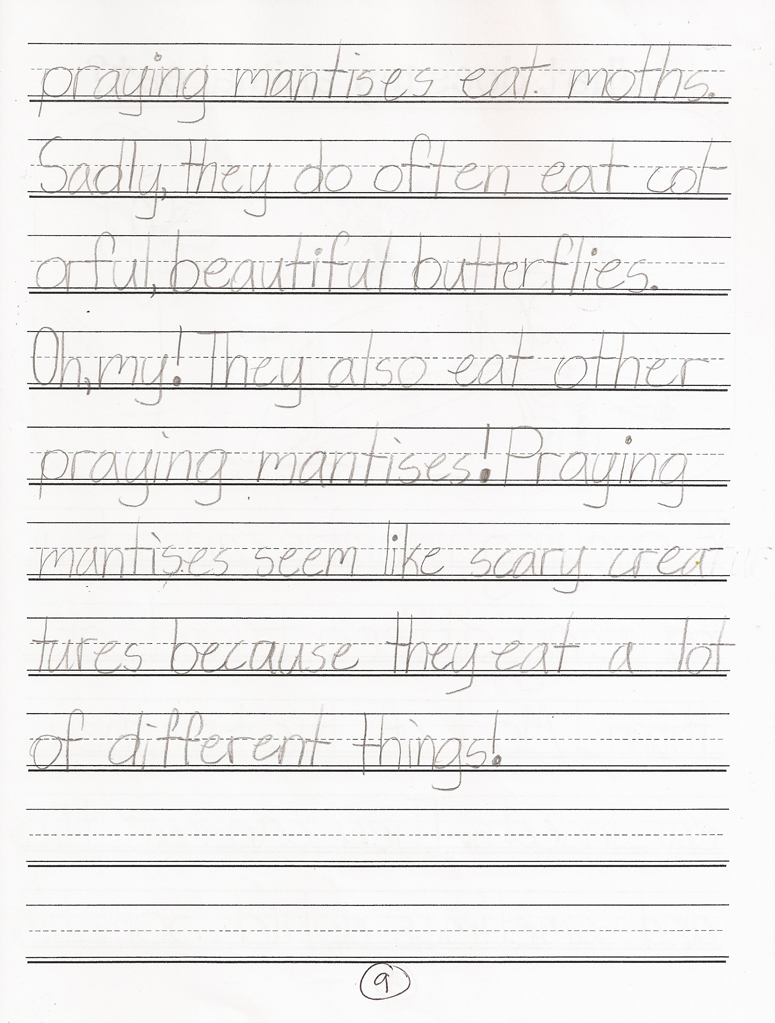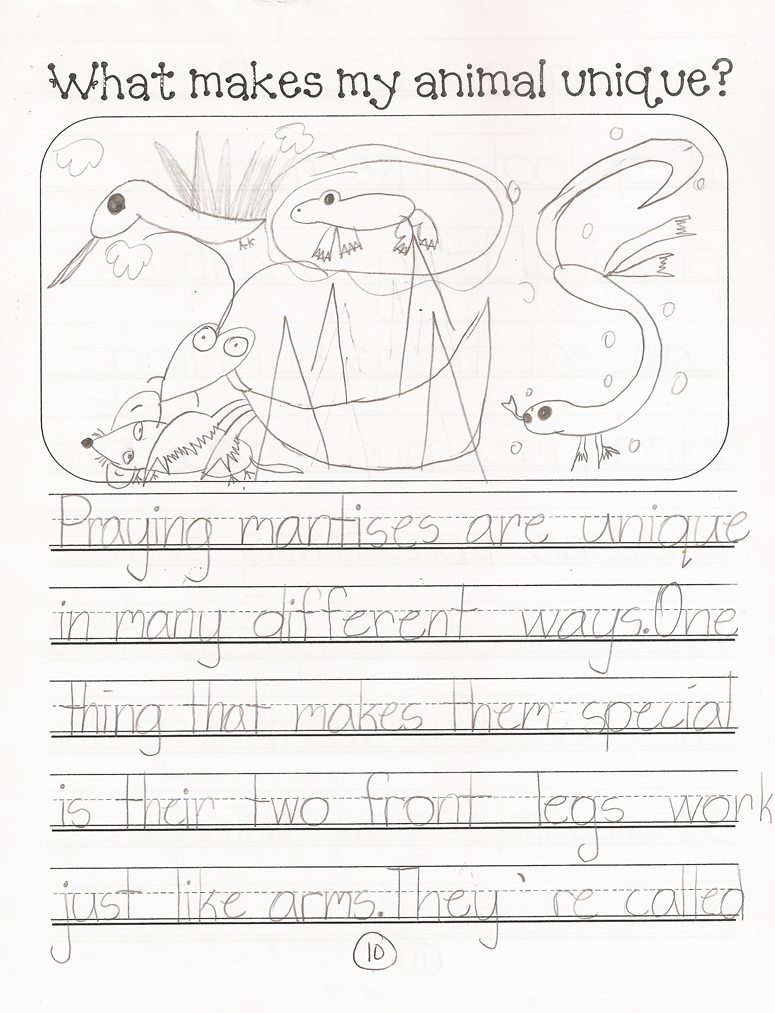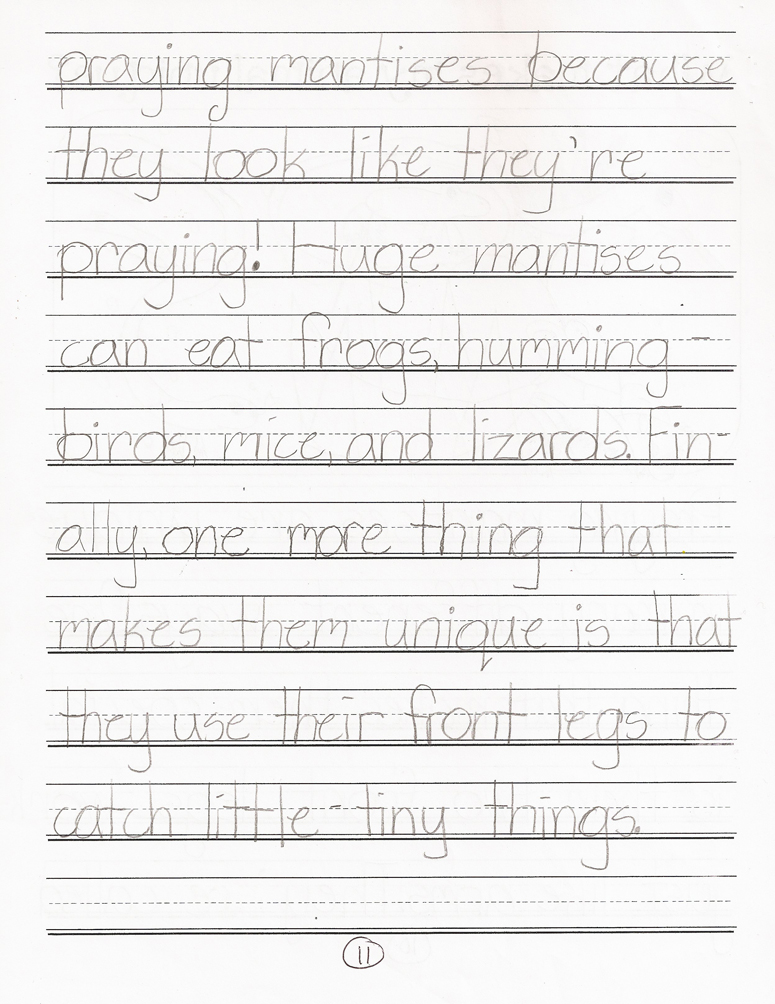 On Friday she gets to get up in front of the class and present her report. I so wish I could be there to see that :) She claims she's not nervous — but I'm nervous for her!