So, we're doing this transition for Avery's room from her pink bows and polka dot type theme to a little bit more mature look. I think. I'm kind of coming up with stuff out of nowhere, but she seems to love it all so far :) A while ago I shared the owls we made out of scrapbook paper and then framed. I guess they turned out well as I later found them pinned by someone on Pinterest :)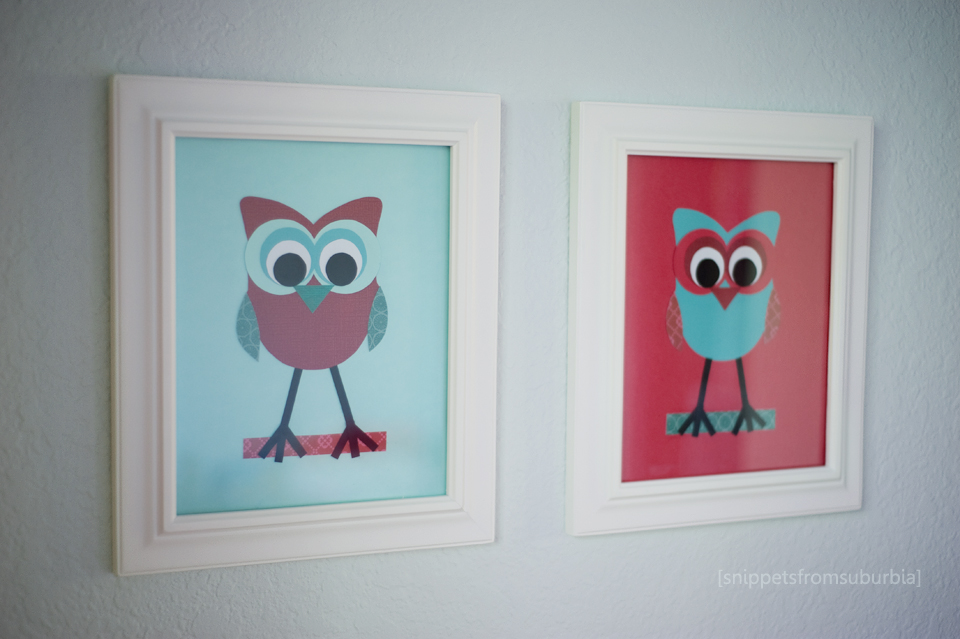 So, in keeping with the red and turquoise theme, I designed this lampshade for her using a generic hanging lamp cord and white lamp shade from Ikea. She LOVES it, which makes me so happy!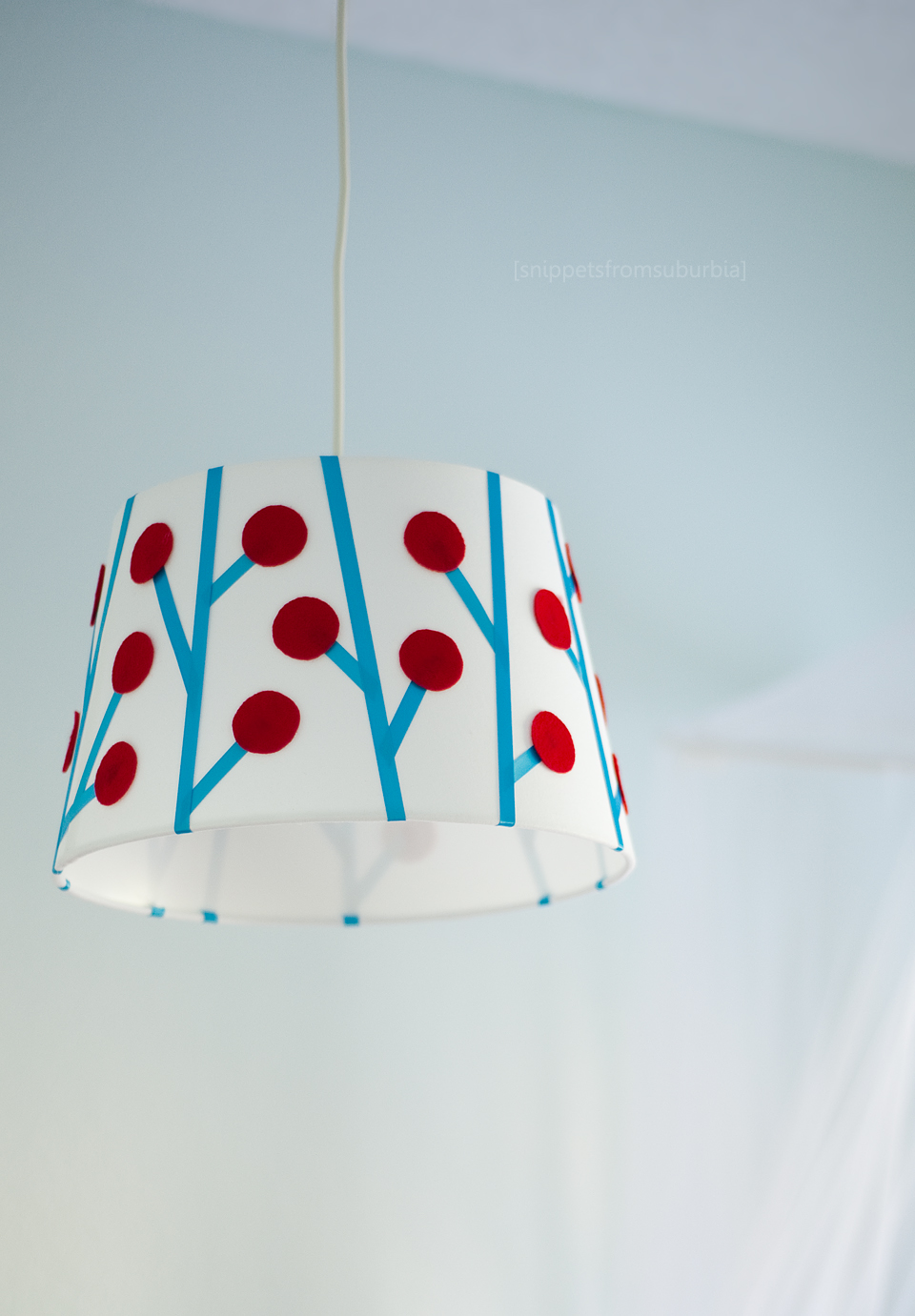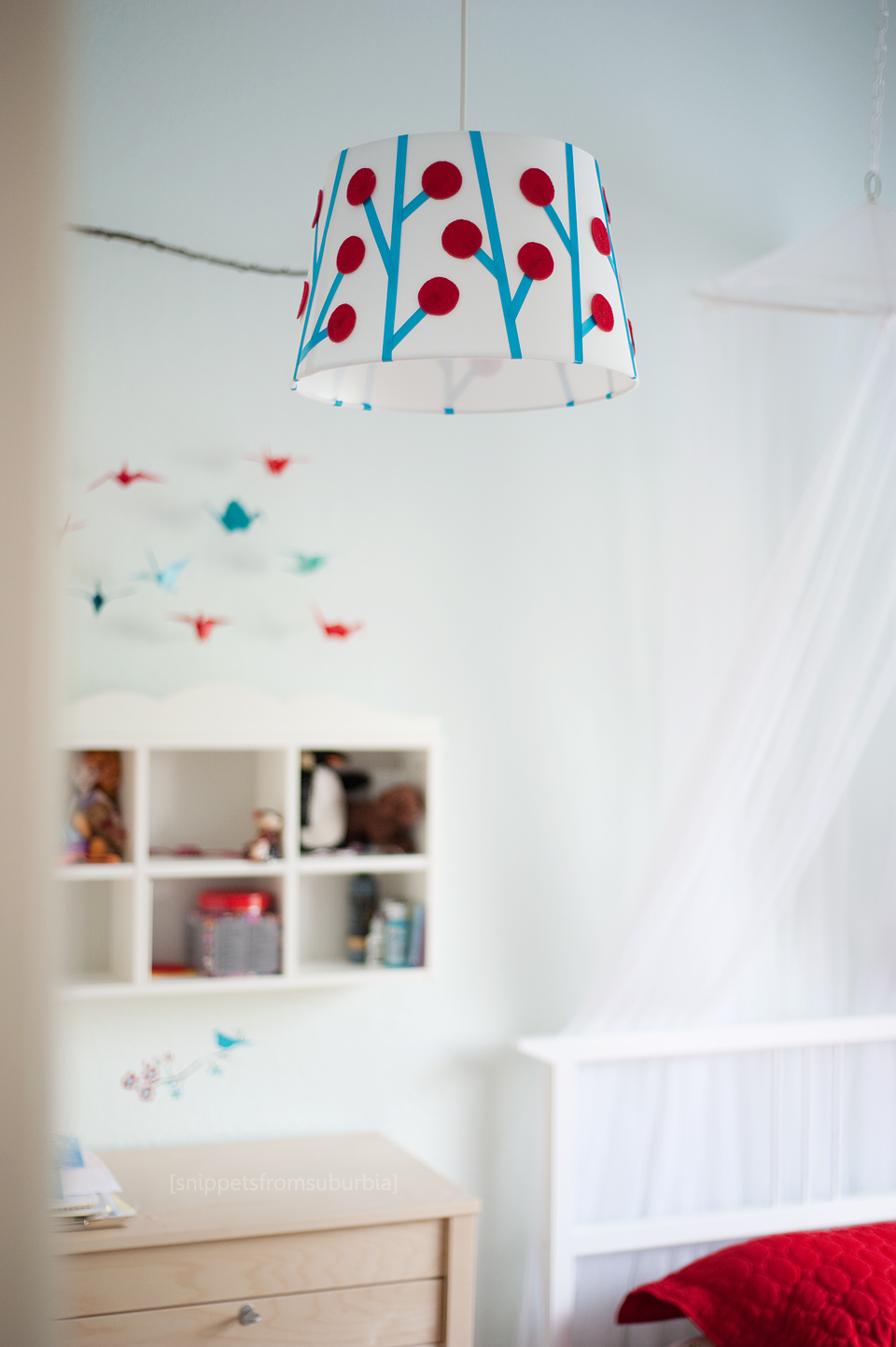 Then I had promised her months ago to make a paper crane mobile, so I finally created one, although I think it needs more cranes. I'm still deciding.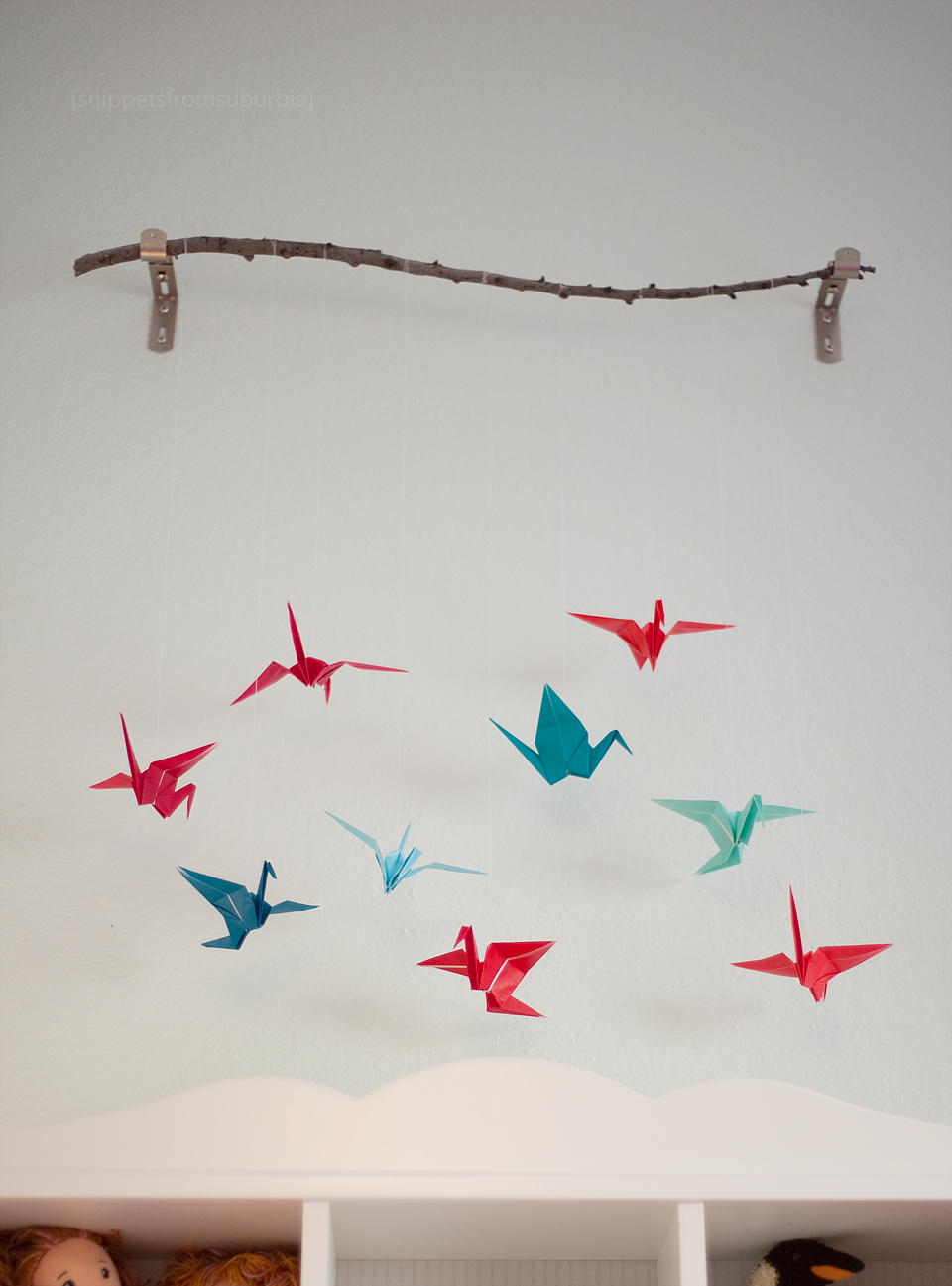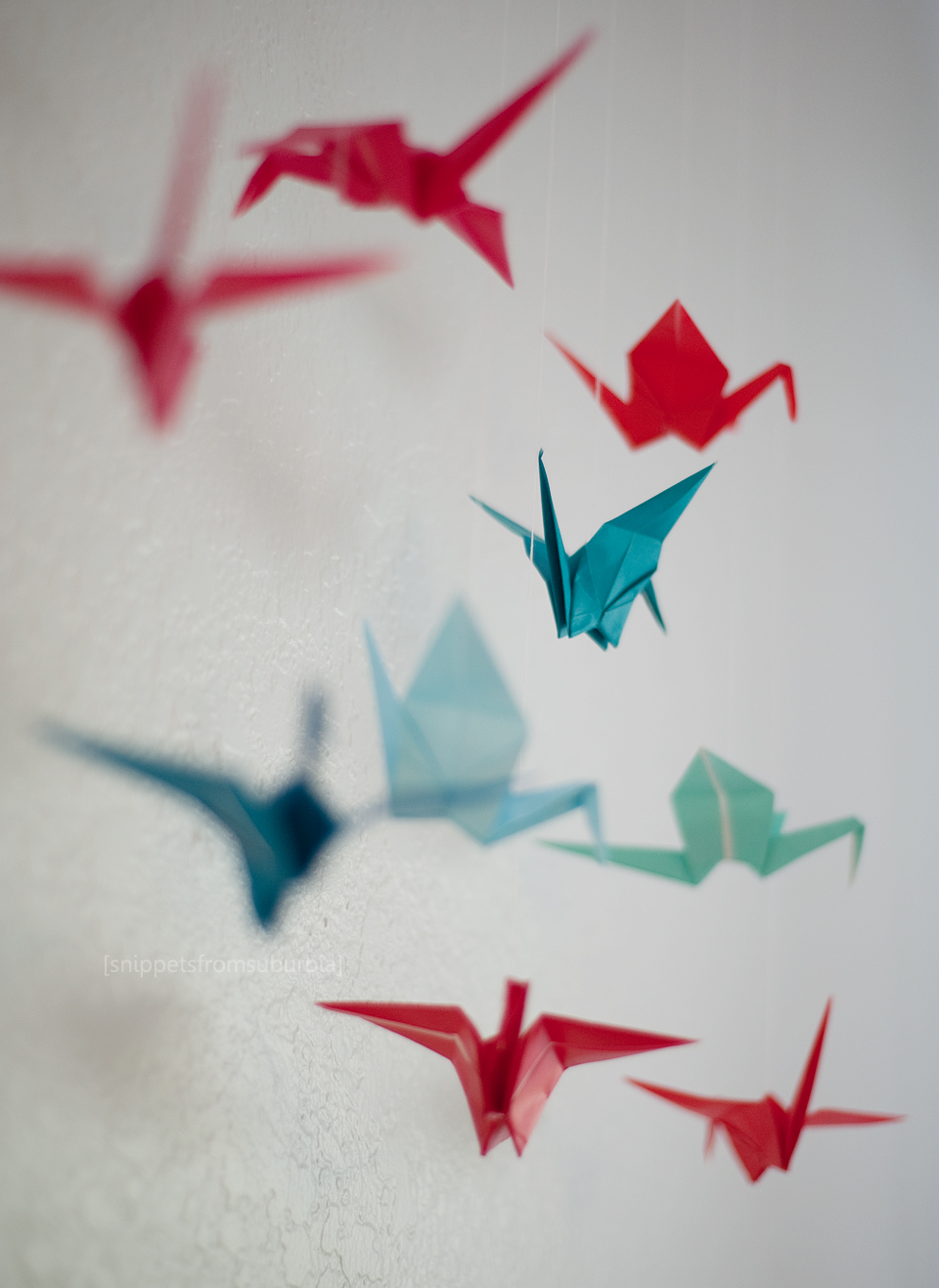 Lastly, I started to paint this stencil on the wall, but it's taking me quite a while. It's in an odd place and I have to hold my wrist in a weird way, so I can only do a little at a time :)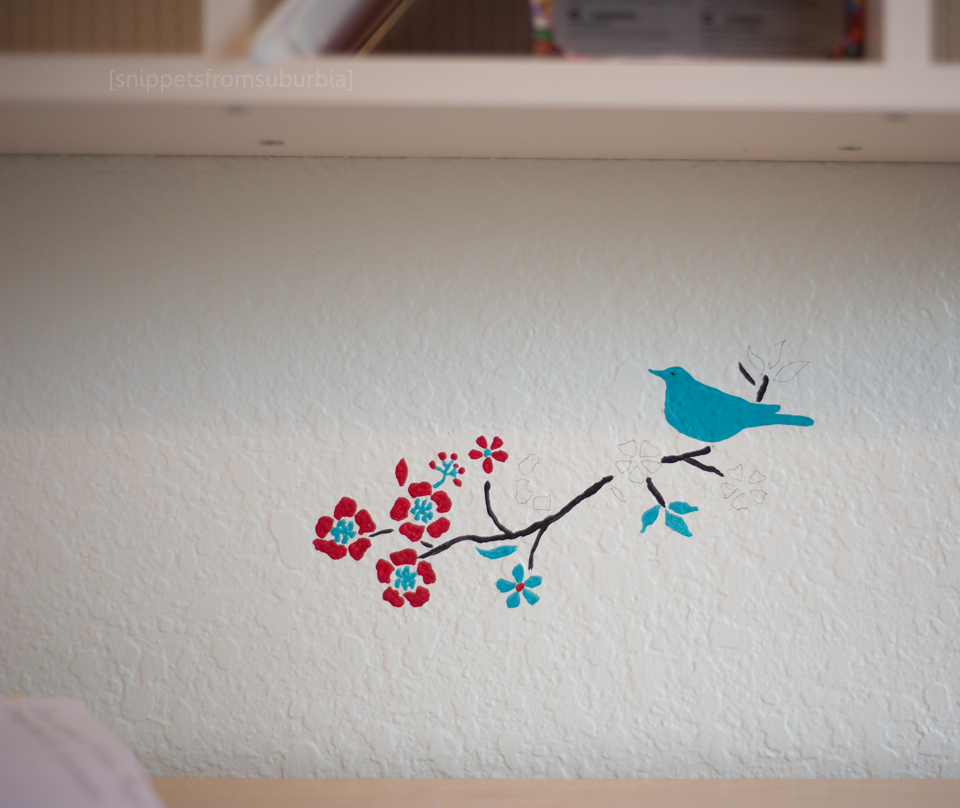 I love that I/we have been able to make these things and I haven't spent much money at all ;)